Press Releases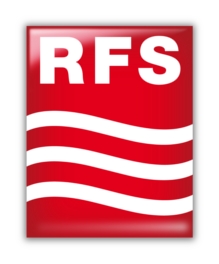 Contact
01-Oct-2009
Print page
GSM-R technology helps to ensure safety on China's new high-speed railway
RFS (Radio Frequency Systems), the wireless infrastructure specialist, is pleased to announce its involvement in providing in-tunnel wireless coverage for China's prestigious Ningbo-Taizhou-Wenzhou Railway (also known as the Yong-Tai-Wen railway).

The project builds on the success of a similar wireless coverage scheme deployed by RFS on the Hefei-Wuhan high-speed rail link, which opened to passengers earlier this year.

For this project, RFS supplied 106 kilometers of RADIAFLEX® radiating cable - as well as a range of equipment that includes heavy duty clamps, DC blocks, surge arresters and connectors - that support wireless network coverage within the tunnels along the entire length of the Yong-Tai-Wen railway.

This seamless GSM-R coverage means that staff on the railway, along with engineers and emergency personnel, can stay in voice contact with each other at all times, as well as exchange text messages and basic mobile data.

The Yong-Tai-Wen railway line is an important cargo and passenger link in China, reaching from Ningbo in the north, via Taizhou, down to Wenzhou in the south.

The railway is more than 260 kilometers long and, with trains running at speeds of up to 200 km/h - plus plans to increase this speed to 300 km/h over time - this means that it will be possible to travel from Ningbo to Wenzhou in around 90 minutes when the line opens.

Crystal clear digital communications

Because of the very high speeds that the trains will be travelling at, safety is of paramount importance and, because of this, the railway authorities opted for GSM-R - a specialist version of the tried and tested GSM wireless standard - as the mobile communications system of choice for the rail link.

Extending the wireless signal into the tunnels is required, says Roy Guo, the Sales Manager, as it is essential that on-train staff are able to communicate with their colleagues in the railway's control center at all times.

GSM-R technology was chosen by China's Ministry of Railways (MOR) for rail communications because of the fact it is a global standard that has been in use since the early 1990s and, says Gou, has the advantage of enjoying better coverage than different, but more modern, wireless standards.

The technical problems facing engineers installing the in-tunnel wireless communications technology were considerable, including the fact that the high speed trains cause severe turbulence in the tunnels.

This issue was solved by RFS supplying heavy-duty and high quality clamps capable of withstanding the extreme air disturbances caused by passing trains.

RFS' clamps, says Gou, were designed to handle the air turbulence caused by trains travelling at speeds of up to 300 km/h or even more meaning that, as train speeds are increased in the future, the in-tunnel wireless coverage systems will be ready to withstand the hurricane-like wind forces involved and cope with unexpected emergency situations.

High quality wireless solutions across China

Gou said that RFS is pleased that its high quality RF technology is being used for safer travelling on this prestigious rail link along China's southern coastal cities.

"The key to successful coverage of wireless signals on an-tunnel basis for this project has been the use of the company's wideband RADIAFLEX® radiating cable and allied technologies," he said.

Across China, RFS' wireless indoor coverage solutions (WINS) have been a success on a wide range of over- and underground services.

The company has successfully provided its wireless technology to the metros of Beijing, Shanghai, Guangzhou, Shenzhen, Nanjing, , Wuhan, and Chongqing.

Trademarks: RADIAFLEX® and RFS® are registered trademarks of Radio Frequency Systems. All other trademarks are the property of their respective owners.
About RFS
Radio Frequency Systems (RFS) is a global designer and manufacturer of cable, antenna and tower systems, plus active and passive RF conditioning modules, providing total-package solutions for wireless infrastructure.

RFS serves OEMs, distributors, system integrators, operators and installers in the broadcast, wireless communications, land-mobile and microwave market sectors. As an ISO compliant organization with manufacturing and customer service facilities that span the globe, RFS offers cutting-edge engineering capabilities, superior field support and innovative product design.
RFS is a leader in wireless infrastructure.

« Back to Press Releases overview