Press Releases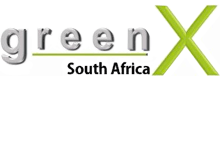 Contact
05-Nov-2010
Print page
RFS and greenX sign a partnership agreement for mobile communications in Southern Africa
Cape Town (RSA), November 5, 2010 – On the occasion of AfricaCom 2010, Radio Frequency Systems (RFS), the global wireless and broadcast infrastructure specialist, and greenX Solutions Ltd. (greenX), a leading provider of mobile network deployment services and products, will sign a partnership agreement. Under the agreement, greenX will promote RFS products and solutions to the mobile communications industry in South Africa and the broader Southern African Development Community (SADC) region. Press are invited to the Official Partnership Announcement Ceremony, which will take place on November 10th at 11:00 am at AfricaCom (RFS booth #P19/P20).
Headquartered in Pretoria, South Africa, greenX (www.greenxltd.com) provides network deployment services and products to the mobile communications industry throughout South Africa and the SADC region. The company's technical depth and market knowledge allow it to address opportunities with deep understanding, adding value to RFS through its ability to support product sales with professional implementation and planning services in order to offer complete communications solutions.
greenX will provide focused sales support for RFS products and solutions as well as dedicated in-house customer management and logistics support for all RFS sales. greenX will also maintain sufficient stock levels of RFS products to support urgent requests from the local customer base.
RFS will provide greenX management and sales force with the marketing support and expert technical training required to effectively promote the unique benefits that RFS products and solutions bring to regional mobile operators. RFS' innovative solutions for Africa include the HYBRIFLEX™ hybrid feeder cabling solution for RRH deployments, CELLFLEX® Lite corrugated aluminum cables, OMNI FIT™ Premium RF connectors, variable-tilt Ultra-Broadband Antennas and ShareLite LTE-ready combiners.
"RFS is looking forward to engaging in a fruitful partnership with greenX," said Pascal Dussiau, RFS Vice President of Sales and Marketing for South Europe, Middle East and Africa. "greenX's deep knowledge and understanding of mobile operators' needs, coupled with their extensive customer management and logistics capabilities, make them the ideal partner to help us bring RFS' world-leading RF technology to more African operators, and further expand RFS' presence in the Southern African region."
"greenX is honored to have been selected as the flagship ambassador for RFS' innovative set of products and solutions for mobile operators in Southern Africa," added Mercle Vermaak, greenX's CEO. "With our support, we are convinced there is a tremendous opportunity for RFS to quickly become the benchmark supplier of top-quality, cost-effective RF systems throughout the region."
The RFS and greenX partnership is already yielding tangible business results. greenX will deliver RFS' site optimization products to Vodacom, the leading mobile operator in South Africa, for use in its site optimization project in the Limpopo Province, in the northern part of the country.
Press briefing at AfricaCom on November 10th at 11:00 am (RFS booth #P19/P20)
Press are invited to a briefing on the occasion of the RFS & greenX Official Partnership Announcement Ceremony, on Wednesday, November 10th at 11:00 am at the RFS booth (#P19/P20) during the RFS StayConnected Days @ AfricaCom 2010. The ceremony will take place in the presence of Pascal Dussiau, RFS' Vice President of Sales and Marketing for South Europe, Middle East and Africa, Rémi Déniel, RFS' Sales Director for Africa, and Lockias Musevenzo, Regional Sales Manager for Southern Africa, and of Mercle Vermaak, greenX's CEO, Theo Minne, greenX's Managing Director, and Sifiso Ndimande, greenX's Business Development Director.
In anticipation of his presentation at the AfricaCom conference, Eric Mariette, RFS' Vice President of Global Strategy and Marketing will also introduce to the Press RFS' solutions for site engineering challenges in Africa. His speech will examine specific site engineering needs related to LTE, quality, cost and multi-frequency requirements for site engineering, innovative RF solutions for multi-band Base Station Antennas and innovative hybrid cabling solutions for Remote Radio Head architectures.
Trademarks: RFS® and CELLFLEX® are registered trademarks and HYBRIFLEX™ and OMNI FIT™ are trademarks of Radio Frequency Systems. All other trademarks are the property of their respective owners.
About RFS
Radio Frequency Systems (RFS) is a global designer and manufacturer of cable, antenna and tower systems, plus active and passive RF conditioning modules, providing total-package solutions for outdoor and indoor wireless infrastructure.
RFS serves OEMs, distributors, system integrators, operators and installers in the broadcast, wireless communications, land-mobile and microwave market sectors. As an ISO compliant organization with manufacturing and customer service facilities that span the globe, RFS offers cutting-edge engineering capabilities, superior field support and innovative product design. RFS is a leader in wireless infrastructure.
RFS Press Contact
Eric Giaretto
External Communications Director, RFS
+33 (0)6 80 26 42 40
eric.giaretto@rfsworld.com
« Back to Press Releases overview