Backhaul
Building better backhaul
RFS is poised to support the two dominant approaches to backhaul and empower our customers with better backhaul solutions. Fiber is expected to account for almost 40% of global macrocell backhaul links by 2025. Our range of Fiber and Power solutions are available in a variety of configurations to meet the needs of every macro site. For over-the-air backhauling, our elliptical waveguides enhance the performance of microwave backhaul antennas and radio links over long distances.
Learn more
Challenges
Microwave Backhaul Challenges
Site constraints:
Macro sites are increasingly crowded, and space is at a premium. One of the biggest challenges to address is how to deploy the equipment needed in the smallest space possible. When looking to install cable backhaul, finding a way to reduce the size, or even eliminate the need for a distribution cabinet at the top of the tower is key.
High performance:
Mobile backhaul is the backbone of network performance. Backhaul solutions must be able to guarantee long-term, consistent, quality, performance.
Durable:
Macro site solutions also need to be durable. This is to ensure that they are not damaged during the installation process. They also need to be able to maintain high performance, without degradation in a harsh, outdoor environment.
Installation Challenges:
Simple installation, which can be done with little or no specialist training or tools, is an advantage for operators rolling out 5G. Equipment with a plug-and-play design that is quick and easy to install is increasingly a priority.
Upgrade costs:
Significant investments in infrastructure need to perform in the long term to deliver ROI. Operators need equipment that can move with the evolving ecosystems and adapt to new requirements as they emerge.
Performance over distance:
75% of the microwave transmission market will be driven by mobile backhaul. It is a fundamental part of macro site infrastructure, and solutions that can improve performance over longer distances are critical to making the most of the benefits of wireless backhaul.
Industry Trends
The need for fiber
In many ways, the future success of wireless connectivity depends on fiber. Data-intensive applications that require low latency rely on fiber-optic backhaul.
The high-capacity performance of fiber makes it ideal for 5G backhaul.
Fiber provides a reliable, consistent connection for robust backhaul.
The cost of fiber makes it a staple of macro site architecture.
HYBRIFLEX® Jumper Cables for 5G Radio Deployments
Premium passive performance
Passive equipment offers high quality, long-term performance, and durability that delivers return on investment. This makes it the ideal choice for backhaul applications.
Reliable performance, lower maintenance cost without degradation over time.
Carrier agnostic to support tower-sharing models.
No energy consumption makes it a sustainable option.
A communications backbone: The strengths of passive infrastructure
RFS Solutions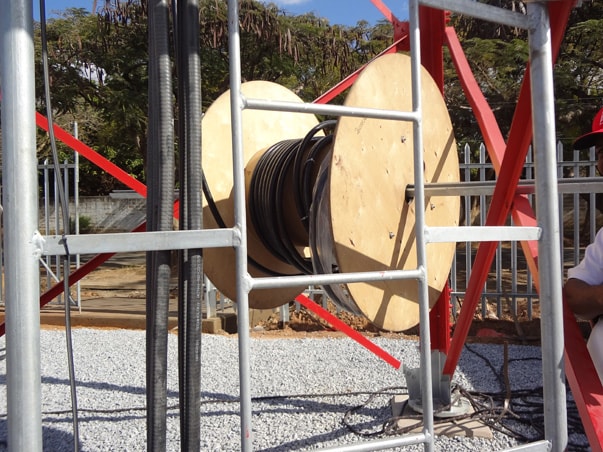 HYBRIFLEX
RFS' HYBRIFLEX hybrid feeder cabling solution combines multiple elements, including but not limited to, optical fiber, DC power, alarm wire and/or small form factor coaxial cable, in a single lightweight cable. It was developed to reduce installation complexity and cost at macro sites. It allows mobile operators deploying RRH architecture to streamline the RRH installation process. Both pre-terminated and on-site terminated options are available. The rugged jacket facilitates easy transportation, handling, and installation.
Discover HYBRIFLEX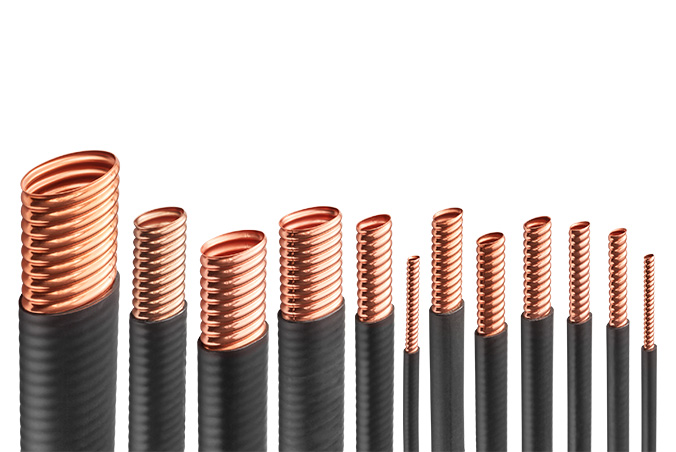 FLEXWELL Elliptical waveguides
FLEXWELL® elliptical waveguides are the highest quality, best performing and most reliable waveguides in the industry. The solution has an elliptical shape, corrugated to give the flexibility of corrugated coaxial cables but without the unacceptable attenuation at higher frequencies. It is designed to work with any microwave backhauling equipment, from any vendor, to improve performance over distance and supports microwave links from 3.1 to 39.5 GHz.
Discover FLEXWELL Elliptical waveguides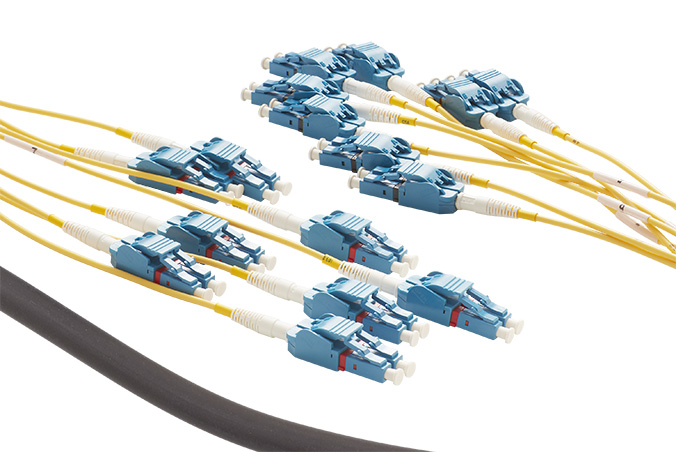 Fiber and Power Solutions for macro sites
Alongside HYBRIFLEX, RFS offers a full range of customizable fiber and power solutions that can be tailored to meet the needs of a macro site project. Premium fiber and power cable can be manufactured in any configuration with the required connectors integrated for easy installation and to remove the need for a distribution cabinet near the RRH, minimizing on-site space requirements.
Borchure - Coming soon
References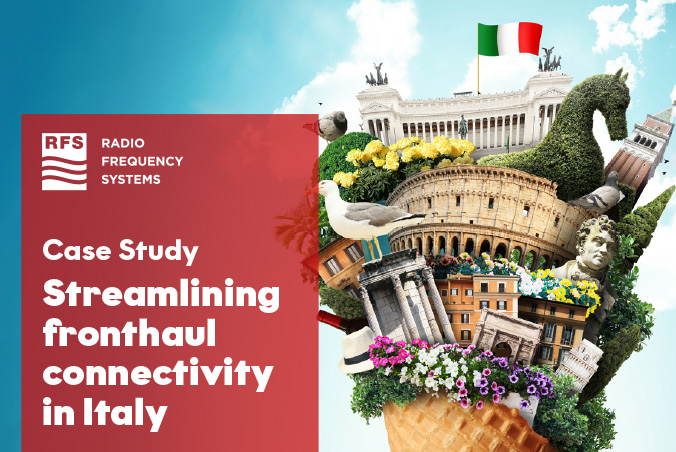 Tier 1 Operator
ITALY | 2023
RFS's custom fiber and power solutions were deployed to support a tier 1 operator in Italy to deliver rapid and streamlined fiber backhaul for its 5G infrastructure. Working with the operator, RFS designed a custom solution that addressed the need for high-performance, plug-and-play connectors, discrete cable, and power feeds, within the required cost parameters for the project. Read Case Study
Contact us
Are you looking for more information on our solutions or would like to get in touch with an RFS expert?
Fill in the form below to tell us more about your request and we will get you to the right people as soon as possible