Oil Platform
Take wireless connectivity throughout the largest, most complex oil platforms
We make it easy to take mission-critical and commercial communications throughout offshore oil platforms with high performance and complete reliability. Our robust, ruggedized solutions are designed and built to withstand the most extreme marine environments and to maintain communications should disaster strike. With our complete suite of turnkey expert services, solutions are tailored for the platform, deployments are smooth and wireless connectivity is seamlessly available across indoor and outdoor areas.
Learn more
Challenges
Remote locations
While some oil platforms are located close to shore, others may be hundreds of kilometers from land. These isolated locations mean that simply extending existing cell networks out to platforms is not an option. Innovative, new ways to bring industrial-grade 4G and 5G connectivity to oil platforms are needed.
Harsh environments
The marine environments oil platforms operate in demand wireless solutions that reliably perform in almost every type of extreme weather. High winds, water intrusion and corrosive salt spray are challenges on every platform. Depending on platform location, extreme heat or cold, heavy rains, snow and ice must also be considered.
Demanding requirements
Connectivity solutions on oil platforms must support real-time and mission-critical applications as well as the commercial services workers living onboard rely on. With the vast amounts of data being consumed, indoor connectivity solutions must make the most efficient possible use of spectrum and take the load off outdoor solutions.
Complete and consistent coverage
It's very challenging to take consistently high-quality wireless connectivity throughout indoor and outdoor platform spaces that vary in size and proximity to wireless equipment. The heavy steel and dense materials used in platform structures, piping, storage tanks and other infrastructure, make it even more challenging to ensure consistent wireless coverage everywhere.
Industry Trends
Industry 4.0
Like other areas of the oil and gas industry, oil platforms are digitally transforming to take advantage of Industry 4.0 technologies. To fully leverage these advances, wireless connectivity solutions must:
Provide a single, converged, 5G-ready wireless network for all Industry 4.0 technologies
Deliver the reliability, performance and low latency needed for real-time applications such as remote IoT sensor monitoring and data analytics
Ensure network security end-to-end
Discover a blueprint to Industry 4.0
Worker safety
Everyone on oil platforms must be within reach of reliable, high-quality wireless communications at all times, no matter where they are on the platform, or what event has occurred. Wireless connectivity solutions that protect workers:
Extend to every corner of the platform, indoors and out
Provide the highest possible levels of fire resistance
Operate in the widest possible range of frequencies
Learn about fire-safe communications equipment
Waterproofing
It's critical to protect wireless connections from the ever-present salt water spray on oil platforms. To overcome the limitations of sealing tape, many connections are now protected with specialized, built-in covers, or "boots", that:
Provide waterproofing to IP 66/67/68 levels across all temperature ranges
Don't stretch, deform or tear during boot installation or removal
Don't degrade when exposed to ultraviolet light, extreme heat or extreme cold
Discover waterproofing in action
References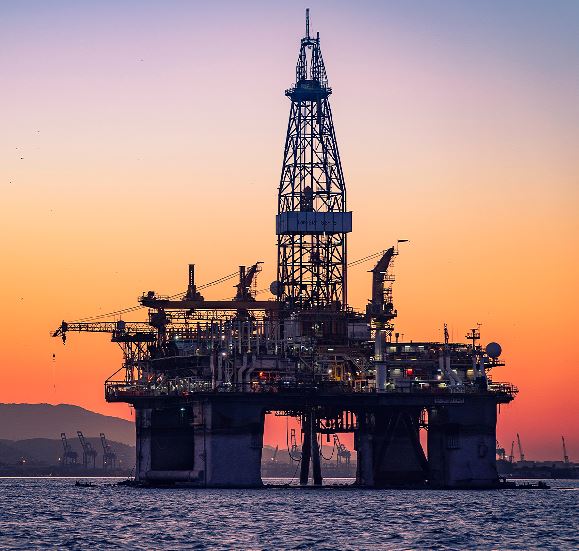 30 oil and gas platforms
Brazil | 2020
RFS provided turnkey wireless indoor communications solutions that extend high-quality wireless coverage to every area on offshore platforms to ensure worker safety. High-quality wireless communications are now available throughout each platform, between offshore and onshore locations, and between all platforms and ships. The digital communications systems also eliminate low-frequency interference, ensuring clear communications, even in extremely noisy areas.
Contact us
Are you looking for more information on our solutions or would like to get in touch with an RFS expert?
Fill in the form below to tell us more about your request and we will get you to the right people as soon as possible