Ship
Overcome the unique wireless connectivity challenges on ships
We understand how to improve wireless connectivity on ships, between ships, and between ships and land. Our fully tailored solutions bring reliable wireless connectivity to every area and every application on marine vessels of all sizes, whether they're used for defense, coast guard operations, transport or other specialized requirements. To protect investments, we design our wireless solutions with the future in mind and build them to withstand harsh marine environments.
Learn more
Challenges
Ship Challenges
Congested spaces
Ships are very confined spaces to start with, but when you start adding the systems and equipment modern ship crews rely on, the minimal space available is quickly consumed. It's often very challenging to find space to install the indoor and outdoor antenna systems required for wireless connectivity.
Corrosive environments
Salt is one of the most harmful substances to communications equipment, but it's hard to escape on ships. Only wireless connectivity solutions that are specially designed and constructed to withstand extremely corrosive marine environments will last any length of time. Unfortunately, many solutions will have a very short lifespan.
Ship movement
Heavy seas and oceans can lead to significant rolling on all ships, but especially smaller ships. These movements make it extremely difficult to maintain the line-of-sight wireless transmissions need. Ship movements also restrict the antenna types that can be used, as narrow-beam antennas are often too difficult to use.
Variable range
Ships and the vessels they communicate with are constantly changing their location relative to land and to each other. The antennas on ships must be able to transmit signals over long distances to reach the visible horizon. But they must also be able to reach land-based transmitters and other moving vessels.
Bandwidth
Ships rely on wireless connectivity to support different types of communications and applications, each with their own bandwidth requirements. To support these various needs, including multiple marine radio channels, wireless communications solutions must provide reliable, tailored and scalable access to broad bandwidth throughout the ship.
Industry Trends
Cable Systems
With many companies no longer offering cable systems for the most demanding marine communications applications, it's increasingly difficult to find the variety of reliable and high-performance cable systems needed. Cable systems must be:
Tested and validated to operate as expected within the required frequency ranges
Engineered to maintain end-to-end transmission quality
Built to withstand harsh marine environments
Available in coaxial and hybrid fiber and power configurations, and include models that are optimized for high-power applications
Fire safety
Fire safety on ships is paramount to protect lives. All cabling used in wireless connectivity solutions must meet one or more major fire safety standards, such as the:
International Electromechanical Commission (IEC) standards for low smoke, flame and fire retardance
Construction Products Regulation (CPR) standard with best-in-class ratings for burning droplets (d0), low smoke emission (s1) and corrosivity (a1)
Explore fire-resistant communications cables
RFS Solutions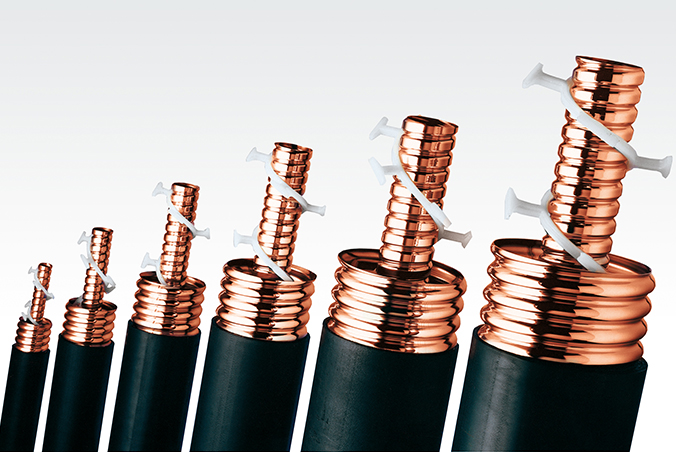 Cable Solutions for Radar Systems
RFS CELLFLEX® and RFS HELIFLEX® coaxial cables are ideal to connect active transmission equipment to the antenna in microwave radar systems. These widely proven broadband cables are available in foam or air dielectric models and are extensively tested to validate they operate as expected within the required frequency ranges. Both cable families combine robust construction with superior electrical performance to maintain end-to-end transmission quality. RFS HELIFLEX cables are optimized for high-power applications.
Discover Cable Solutions for Radar Systems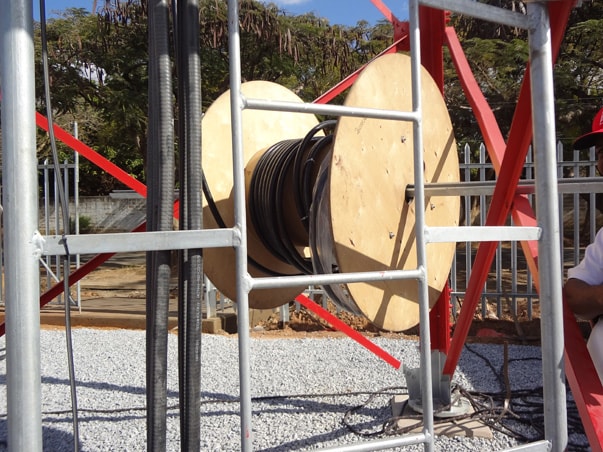 HYBRIFLEX® Fiber and Power Solutions
RFS HYBRIFLEX fiber and power solutions include any combination of power wires, optical fibers and other cable types in a single lightweight and crush-resistant cable. Our HYBRIFLEX solutions support all frequencies and technologies and feature a best-in-class bending radius, a robust, corrugated aluminum or copper-wrapped armor, strong core retention force and field-proven resistance to corrosion. We can also develop fully customized fiber and power solutions to meet specific requirements.
Discover HYBRIFLEX® Fiber and Power Solutions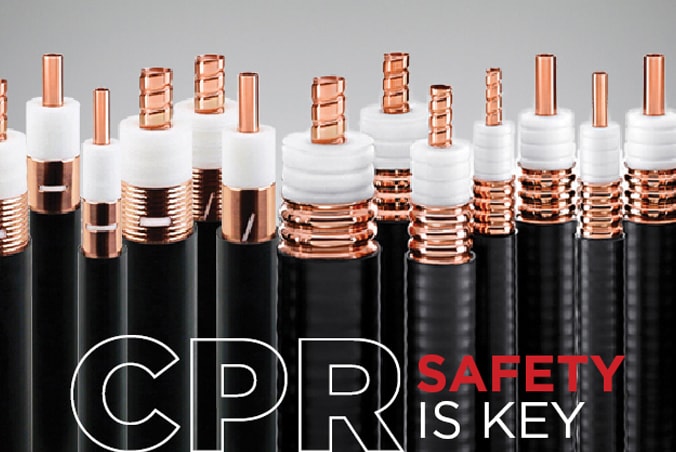 CPR-Compliant Radiating and Coaxial Cables
RFS CPR-compliant radiating and coaxial cables feature a specially developed jacket that allows them to achieve best-in-class ratings for burning droplets (d0), low smoke emission (s1) and corrosivity (a1), the most important criteria for fire safety in cables that are installed indoors and underground. All RFS CPR-compliant cables are also designated as low-smoke, zero-halogen (LSZH) and meet International Electrotechnical Commission (IEC) standards for flame spread, smoke acidity and low smoke emission.
Discover CPR-Compliant Radiating and Coaxial Cables
Contact us
Are you looking for more information on our solutions or would like to get in touch with an RFS expert?
Fill in the form below to tell us more about your request and we will get you to the right people as soon as possible