Stadium
Deliver a wireless experience that will keep fans coming back
We understand how to bring next-gen levels of wireless capacity and coverage to every outdoor, indoor and underground area at stadiums. We provide all of the innovative, 5G-ready solutions needed to get from here to there, and we support wireless evolution with a complete set of turnkey services. With our experience designing fully tailored solutions for major stadiums, we're ready to help every stadium overcome its wireless challenges and exceed fan expectations.
Learn more
Challenges
Stadium Challenges
Explosive demand
As tens of thousands of fans arrive at stadiums and simultaneously start accessing data, wireless capacity requirements suddenly shift from very low to extremely high. Then fans leave again. To support these highly elastic capacity demands in cost-effective way, wireless connectivity solutions must be designed for maximum flexibility, resiliency and efficiency.
Multiple requirements
Finding wireless connectivity solutions to support both commercial and mission-critical wireless communications requirements at stadiums can be difficult. But, it's not optional. Fans, stadium staff and vendors all rely on commercial communications. At the same time, security teams, police and other emergency responders need reliable access to mission-critical communications.
Complex coverage
Wireless connectivity must seamlessly extend throughout a wide variety of indoor and outdoor areas at stadiums, including many areas with unique challenges. Remote parking lots, approach areas, tunnels, passageways and underground rooms are all difficult to cover from a wireless perspective. Dense concrete and steel infrastructure compound the challenges.
Interference
Interference from competing access points, systems and stadium equipment can all degrade wireless network quality and availability at stadiums. Even macro network coverage in open areas can introduce interference. It takes significant RF expertise to ensure everyone at stadiums enjoys uninterrupted access to wireless connectivity, no matter where they are.
Installation logistics
Installing wireless equipment throughout stadiums requires considerable coordination. Work can only be completed while fans aren't around, putting heavy deadline pressure on big jobs. And installers typically need access to catwalks, rooftops and other stadium areas off-limits to most people. Getting the necessary permissions and managing installation timing isn't easy.
Industry Trends
5G indoors
With 5G becoming available outdoors, it's only natural to bring its speed, reliability, security and low latency indoors at stadiums. A high-capacity distributed radio system (DRS) is a very effective way to do this. The DRS supports:
Multiple operators and technologies in a cost-effective way
Advanced features that increase network speed and make more efficient use of spectrum
Flexible capacity scaling to support new wireless services and applications
Discover DRS benefits
Stealth infrastructure
While stadiums are complex spaces, it's not practical or aesthetically acceptable to deploy massive numbers of wireless access points. Solutions that hide wireless infrastructure in plain sight have become essential. These solutions include:
Outdoor light poles that enclose wireless equipment and deliver smart stadium services
Indoor and outdoor furniture that conceal wireless equipment and provide a resting spot for fans
Innovative designs and colors that camouflage wireless equipment
Explore stealth infrastructure
Private networks
With the extremely high capacity demands and variety of services to support at stadiums, a dedicated 4G or 5G wireless network has become an attractive option. A fully tailored private wireless network at stadiums:
Provides a single, converged, 5G-ready network for all communications services
Delivers the capacity, reliability, performance and low latency needed to support real-time communications and information
Ensures network security end-to-end
RFS Solutions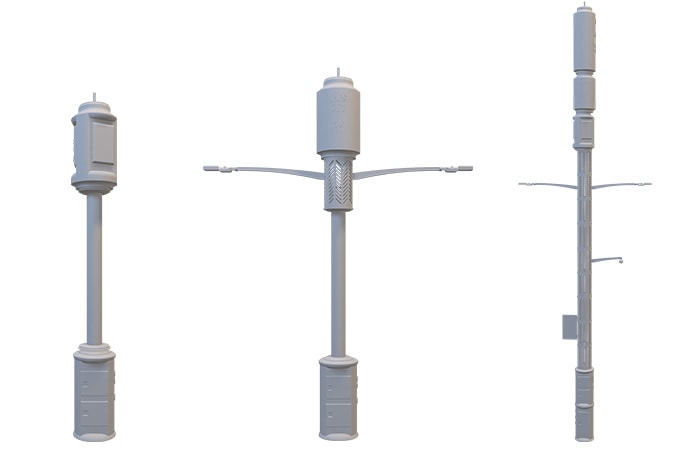 Urban-Based Infrastructure
RFS Urban-Based Infrastructure (UBI) solutions include all of the wireless connectivity and digital solutions needed to bring 5G to street level and deliver connected city applications. We provide everything from the street pole to integrated cables, antennas and filters, as well as security cameras, sensors, and emergency call solutions. All of our UBI solutions include a comprehensive range of installation, maintenance and commissioning services as well as management and monitoring software.
Discover Urban-Based Infrastructure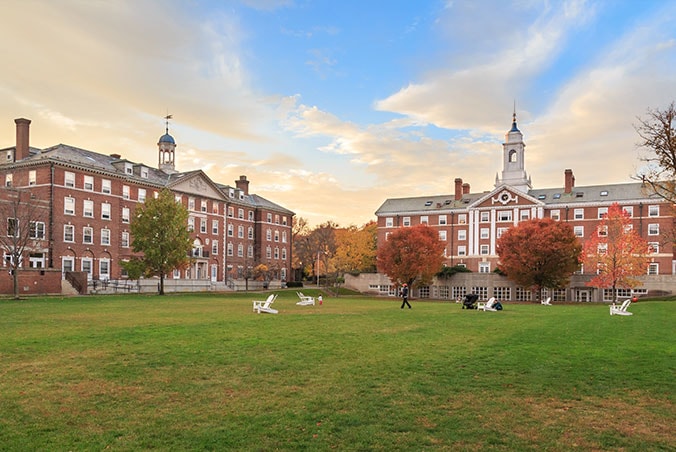 HYBRIFLEX® Solutions for Buildings and Campuses
RFS HYBRIFLEX solutions for building and campuses make it fast and easy to bring fiber and power to distributed antenna system (DAS), distributed radio system (DRS) and small cells deployments in these environments. The solutions target requirements for high-density, plug-and-play fiber, mission-critical connectivity and indoor/outdoor cross-campus connectivity. They support all wired and wireless technologies and frequencies and are optimized for high-bandwidth Radio over Fiber (RoF) applications.
Discover HYBRIFLEX® Solutions for Buildings and Campuses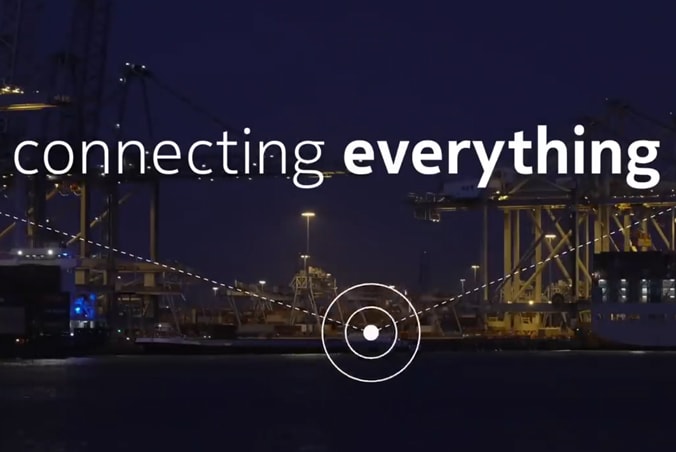 Private Wireless Networks
RFS Private Wireless Networks combine Nokia's industry-leading 4G/5G private wireless infrastructure and our own world-renowned connectivity solutions with applications and industrial end-user devices from Nokia and other vendors. With our wireless network expertise, we can offer a turnkey solution, from the earliest planning and design stages through network deployment and 24/7/365 network operations and management support. Service level agreement (SLA)-based maintenance ensures your private wireless network is always tuned for peak performance.
Discover Private Wireless Networks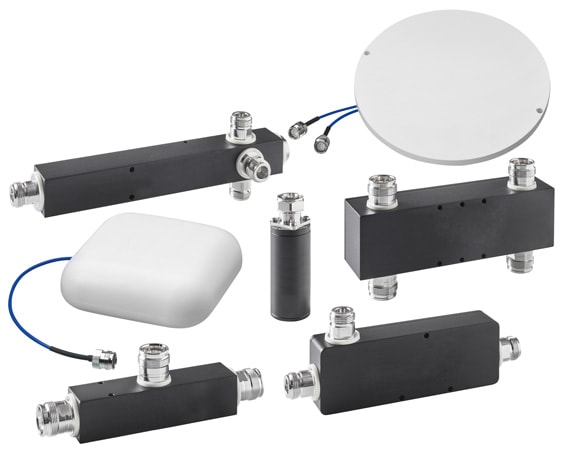 Passive RF Components
RFS passive RF components operate in all frequency bands from 555 MHz to 6 GHz and provide optimal passive intermodulation (PIM) performance to reduce interference and support the highest throughput levels end-to-end. Our comprehensive portfolio includes all components required for an end-to-end, 5G-ready distributed antennas system, including: combiners, hybrid combiners and couplers, directional couplers, diplexers and triplexers, power splitters, loads and attenuators.
Discover Passive RF Components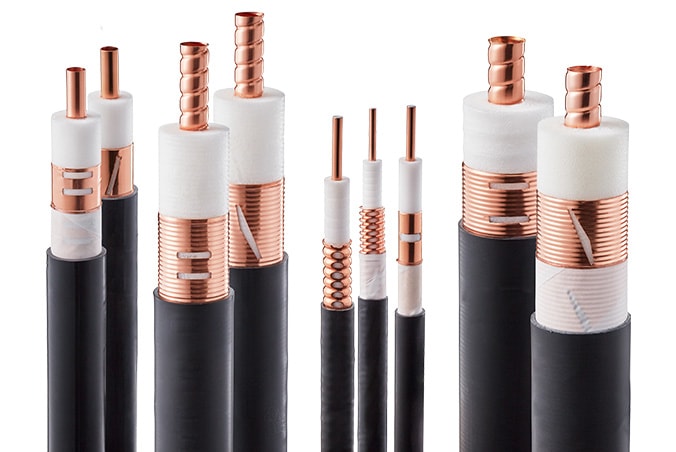 RADIAFLEX® Radiating Cables
RFS RADIAFLEX is the industry's most advanced portfolio of 5G-ready radiating cables for contoured wireless coverage in buildings and underground. RADIAFLEX cables support all services up to 6 GHz with high performance, making them ideal for multiband, multi-operator applications in any indoor environment. With a variety of different bending radii, performance levels and outer conductor types to choose from, there's a RADIAFLEX radiating cable for even the most challenging coverage requirements.
Discover RADIAFLEX® Radiating Cables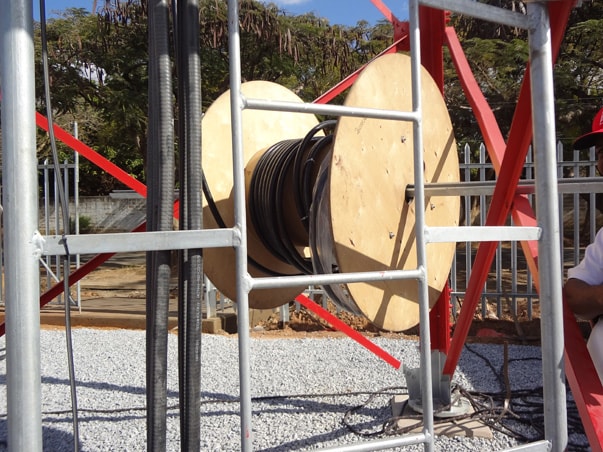 HYBRIFLEX® Fiber and Power Solutions
RFS HYBRIFLEX fiber and power solutions include any combination of power wires, optical fibers and other cable types in a single lightweight and crush-resistant cable. Our HYBRIFLEX solutions support all frequencies and technologies and feature a best-in-class bending radius, a robust, corrugated aluminum or copper-wrapped armor, strong core retention force and field-proven resistance to corrosion. We can also develop fully customized fiber and power solutions to meet specific requirements.
Discover HYBRIFLEX® Fiber and Power Solutions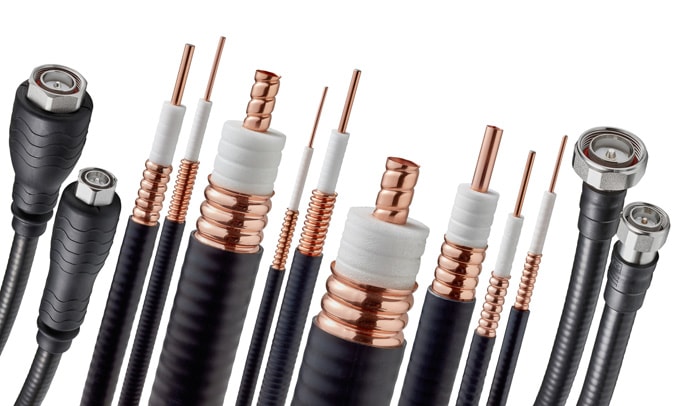 CELLFLEX® Coaxial Cables and Jumpers
RFS CELLFLEX coaxial cables and jumpers combine industry-leading electrical performance with remarkable flexibility and strength. These premium attenuation, low-loss cables support all frequencies from low MHz ranges to 6 GHz, and are available in 20 models ranging from 1/4-inch to 1 5/8-inch in diameter. The CELLFLEX portfolio also includes CELLFLEX Lite, lighter weight coaxial cables that are ideal when fluctuating copper prices rise and in areas where copper theft is an issue.
References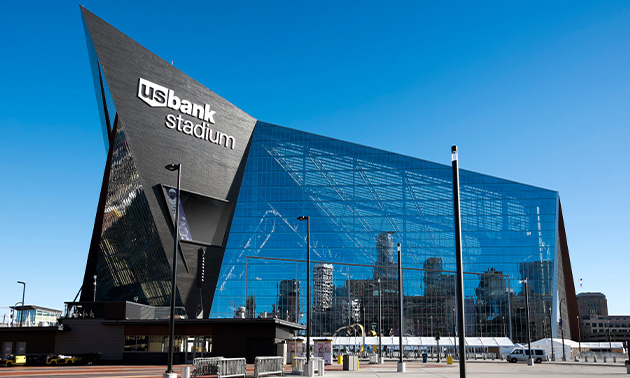 Major Stadiums
USA | 2018+
RFS has worked with Verizon to bring much-needed wireless coverage and capacity to major stadiums in the United States. The U.S. Bank Stadium in Minneapolis, Minnesota – home to Super Bowl LII in 2018 – is just one example. With 289 RFS Optimizer® Dual-Polarized Antennas playing a key role in Verizon's distributed antenna system (DAS) network at the stadium, Verizon subscribers consumed record amounts of data at the game that year.
Contact us
Are you looking for more information on our solutions or would like to get in touch with an RFS expert?
Fill in the form below to tell us more about your request and we will get you to the right people as soon as possible