Suburban Areas
Improve coverage from tower tops to street level and everywhere in between
We provide all of the connectivity solutions you need to bring consistent, high-quality wireless coverage to every corner and pocket of the most diversified and challenging suburban areas. You have a single, proven partner that can help you increase coverage from already-crowded macro towers, fill RF dead zones and bring 5G to street level with high performance and a flexible, futureproof approach to network evolution.
Learn more
Challenges
Complete coverage
Suburban areas typically encompass very large geographic areas, but have only moderate population densities. This combination makes it very difficult to extend consistent, high-quality coverage to their far reaches. In some areas, wave propagation physics also create coverage holes that degrade the overall perception of network quality and availability.
Tower space and location
Most macro towers in suburban areas are already heavily loaded with antennas and cables, making it increasingly challenging to add the equipment needed to improve coverage. And suburban tower locations are not well-suited to bring 5G to street level where it's needed to support new IoT and connected city applications.
High performance
Towers crowded with RF equipment also increase the risk of interference. It's not easy to find solutions that can deliver the superior electrical performance required to mitigate interference and maintain transmission quality end-to-end. Solutions must be precision-engineered to minimize attenuation and return loss as well as static and dynamic passive intermodulation (PIM) interference.
Rugged solutions
It's also difficult to find RF solutions that can meet all environmental and mechanical requirements. But if solutions can't withstand extreme temperatures, remain watertight and resist corrosion, they'll soon need repair or replacement. And if they can't meet mechanical requirements for wind load, vibration, torsion and flexibility their lifespan will be even shorter.
Industry Trends
Stealth infrastructure
To bring 5G to street level while meeting zoning and aesthetics requirements, RF equipment is now often hidden in plain sight. Innovative solutions include:
Street poles that enclose wireless equipment and deliver smart city services
Street furniture that conceals wireless equipment and increases quality of life
Equipment designs and colors that camouflage equipment in streetscapes
Make connected cities a reality
Super-efficient connectivity
Connectivity solutions that combine fiber, power and other wiring in a single cable are essential for faster and easier deployments at lower costs. Using a single connectivity cable:
Makes it easier to meet strict zoning and aesthetics requirements
Reduces weight and space on macro towers
Supports increasing numbers of active antenna deployments
Learn about hybrid connectivity
RFS Solutions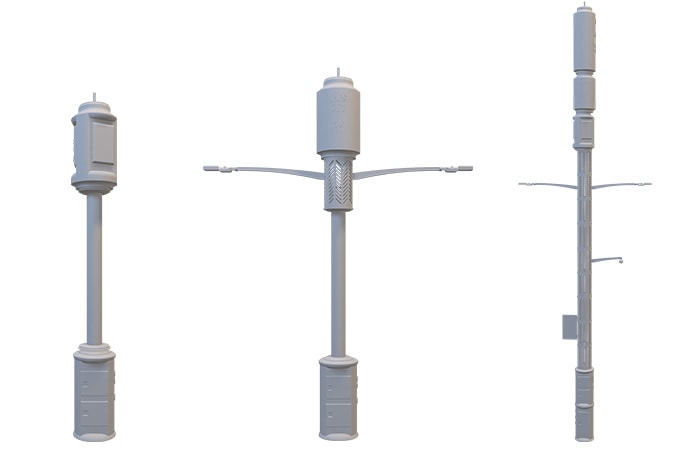 Urban-Based Infrastructure
RFS Urban-Based Infrastructure (UBI) solutions include all of the wireless connectivity and digital solutions needed to bring 5G to street level and deliver connected city applications. We provide everything from the street pole to integrated cables, antennas and filters, as well as security cameras, sensors, and emergency call solutions. All of our UBI solutions include a comprehensive range of installation, maintenance and commissioning services as well as management and monitoring software.
Discover Urban-Based Infrastructure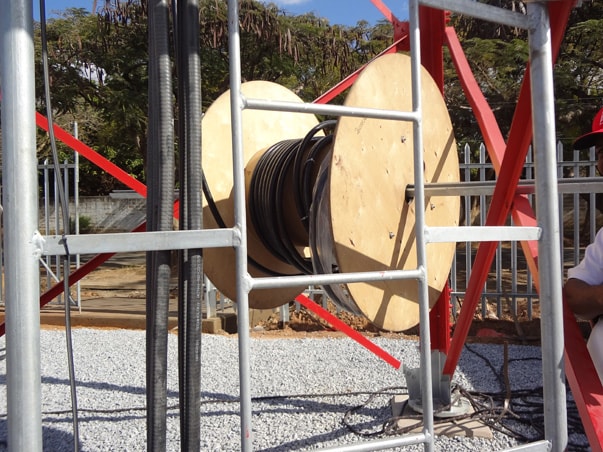 HYBRIFLEX® Fiber and Power Solutions
RFS HYBRIFLEX fiber and power solutions include any combination of power wires, optical fibers and other cable types in a single lightweight and crush-resistant cable. Our HYBRIFLEX solutions support all frequencies and technologies and feature a best-in-class bending radius, a robust, corrugated aluminum or copper-wrapped armor, strong core retention force and field-proven resistance to corrosion. We can also develop fully customized fiber and power solutions to meet specific requirements.
Discover HYBRIFLEX® Fiber and Power Solutions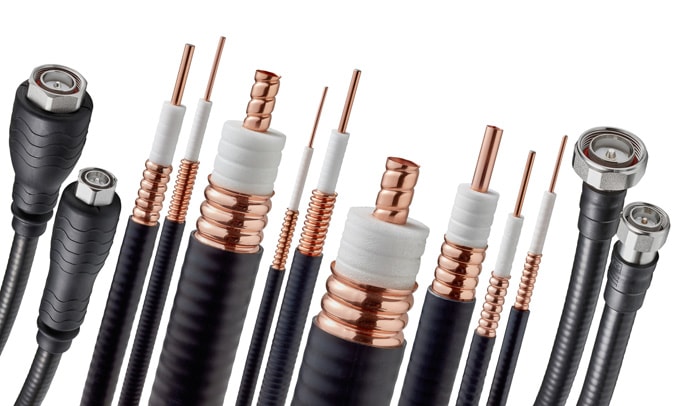 CELLFLEX® Coaxial Cables and Jumpers
RFS CELLFLEX coaxial cables and jumpers combine industry-leading electrical performance with remarkable flexibility and strength. These premium attenuation, low-loss cables support all frequencies from low MHz ranges to 6 GHz, and are available in 20 models ranging from 1/4-inch to 1 5/8-inch in diameter. The CELLFLEX portfolio also includes CELLFLEX Lite, lighter weight coaxial cables that are ideal when fluctuating copper prices rise and in areas where copper theft is an issue.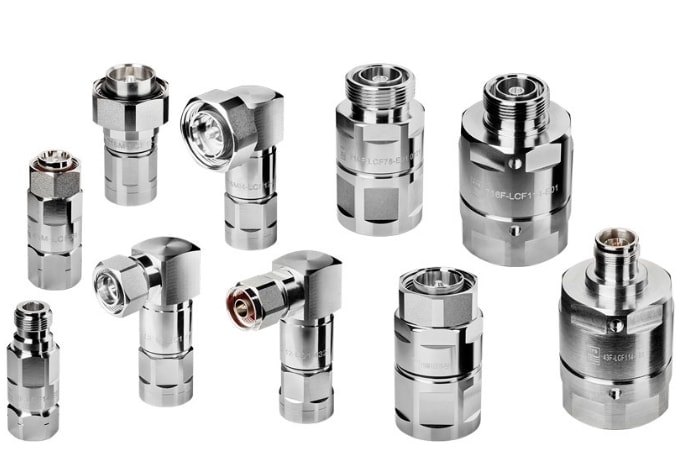 Connectors and Accessories
RFS OMNI FIT™ Premium and OMNI FIT Standard connectors are well-known for their precision-engineered performance, ease of installation and long life in the field. They can be used with copper and aluminum cables, and are the perfect complement to our CELLFLEX and CELLFLEX Lite coaxial cables. The connectors support all frequencies up to 6 GHz, making them ideal for smooth evolution to 5G globally. A comprehensive range of adapters, grounding kits, hangers, clamps and tools complete the portfolio.
Discover Connectors and Accessories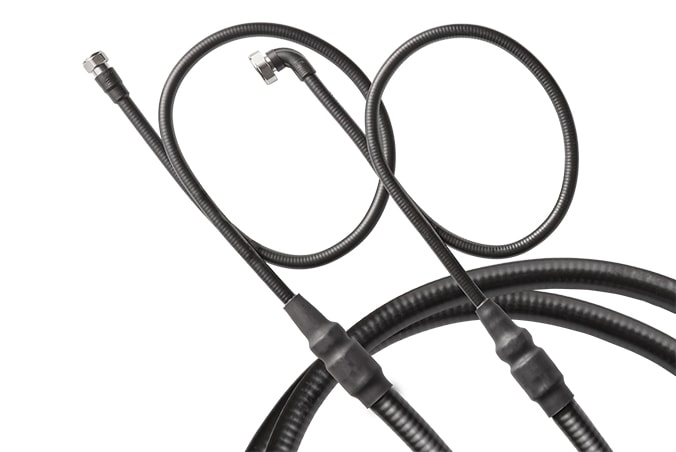 Site Kitting Solutions
RFS site kitting solutions give you the exact cable and accessory combinations you need to complete any deployment. We take all measurements, perform all required assembly and ensure solutions arrive where you need them, when you need them. There are no limits to the combinations you can request, whether you need a particular length of our CELLFLEX® MULTIFLEX jumper assemblies or a specific cable with a preinstalled grounding kit and connectors.
Discover Site Kitting Solutions
Contact us
Are you looking for more information on our solutions or would like to get in touch with an RFS expert?
Fill in the form below to tell us more about your request and we will get you to the right people as soon as possible