BMR6-A-B1


Penetrator™ Antenna, 806-869, 10.4dBi, 220deg

Rev : C | Rev date : 25 Feb 2021

The novel side fed dipole design of these antennas provides 6 dBd, 8 dBd, 10 dBd or 12 dBd omnidirectional gain with 63 MHz bandwidth. They feature constant beamtilt, heavy null fill, and have been VSWR tested. Depending upon the specific required area of coverage, horizontal patterns O, A, B, D or H are available.

FEATURES / BENEFITS
High gain maximizes ERP.
Heavy null fill enhances close-in coverage.
Customized beamtilt minimizes interference to and from adjacent systems.
Various patterns available to efficiently cover target area.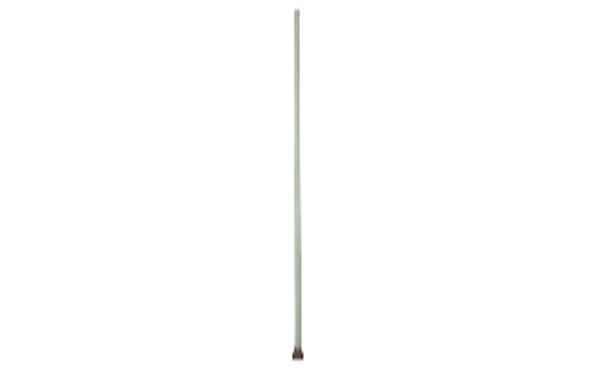 BMR* Series
Electrical Specifications

Horizontal Pattern
Directional
Frequency Range
MHz
806 - 869
Horizontal Beamwidth
deg
220
Gain
dBi (dBd)
10.4
8.3
Vertical Beamwidth
deg
13
1st Null Fill
dB
Included
Null Fill
dB
Included
Front-To-Back Ratio
dB
8
Polarization
Vertical
VSWR
< 1.5:1
Bandwidth for 1.5:1 VSWR
MHz
< 1.5:1
Impedance
Ohms
50
Maximum Power Input
W
500
Lightning Protection
Top Rod Grounded to Base Mount
General Specifications

Antenna Type
Penetrator
Mechanical Specifications

Connector Type
N Female
Connector Location
Bottom
Weight
kg (lb)
12 (26)
Weight with B1 Bracket
kg (lb)
26 (58)
Mount Type
Bracket
Mounting Hardware
B1 Bracket (included)
Rated Wind Speed
km/h (mph)
200 (125)
Overall Length
m (ft)
1.68 (5.5)
Diameter
mm (in)
168.3 (6.625)
Radiating Element Material
Aluminum
Element Housing Material
Fiberglass
Mounting Hardware Material
B1 Bracket (included)
Max Wind Loading Area
m² (ft²)
0.195 (2.1)
Survival Wind Speed
km/h (mph)
200 (125)
Packaging Information

Shipping Weight
kg (lb)
29.5 (65)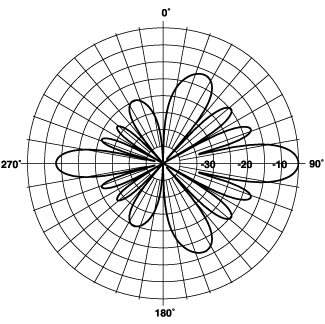 Vertical Pattern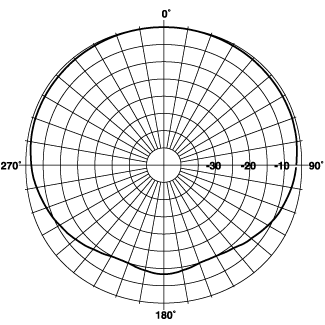 Horizontal Pattern