CA5P50E


Balanced UHF TV Combiners

The CA5P50E combiner has been designed to meet ETSI non-critical masks and adjacent channel combining.

FEATURES / BENEFITS
Compact design
Adjustable channel bandwidth
Tunable across full band
Inbuilt fine tuner to optimize wideband return loss on 50E models
Expandable for future services
Temperature stabilized
Optional wall mount for 50E models
Directional probe for forward/reflected power monitoring on 50E models
Detailed electrical specifications and further information is available by opening the appropriate external document link below.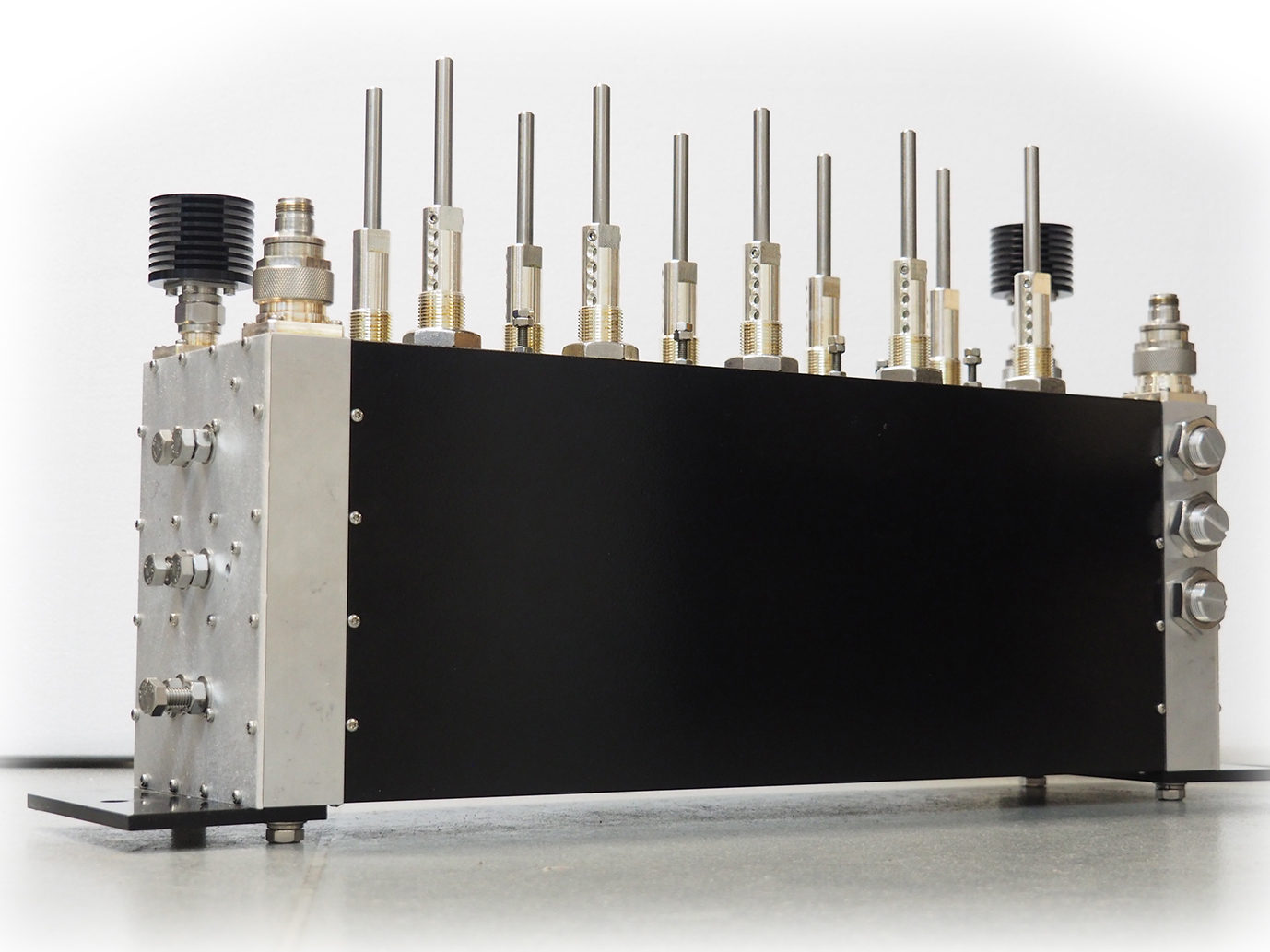 CA5P50E combiner module
Structure

Product Line
Combiner TV
Product Type
Band IV/V (UHF) TV Balanced Combiner
Filter Type and Size
Coaxial
Electrical Specifications

Frequency Range
MHz
470 - 860
Minimum Channel Spacing
adjacent
Narrowband Input Power
kW
0.63
Maximum Output Power
kW
1.8
Impedance
Ω
50
Number of Poles
5
3 dB Channel Bandwidth
MHz
7 to 8
Mask
ETSI Non-Critical
Mechanical Specifications

Narrowband Input Connector
7-16 DIN socket
Wideband Input Connector
7-16 DIN socket
Output Connector
7-16 DIN socket
Weight
kg (lb)
12 (27)
Dimensions (Height or Length)
cm (in)
51.8 (20-25/64)
Dimensions (Width)
cm (in)
13.1 (5-5/32)
Dimensions (Depth)
cm (in)
30 (11-13/16)
Temperature Specifications

Freq Drift - Tx Operation
kHz/°C(°F)
<2 (1.2)
Freq Drift - Ambient Temperature
kHz/°C(°F)
<2 (1.2)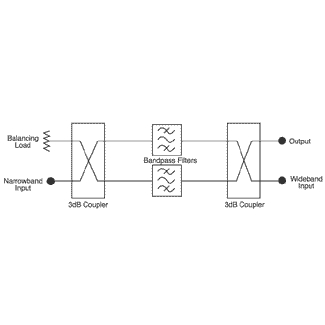 Combiner Module Configuration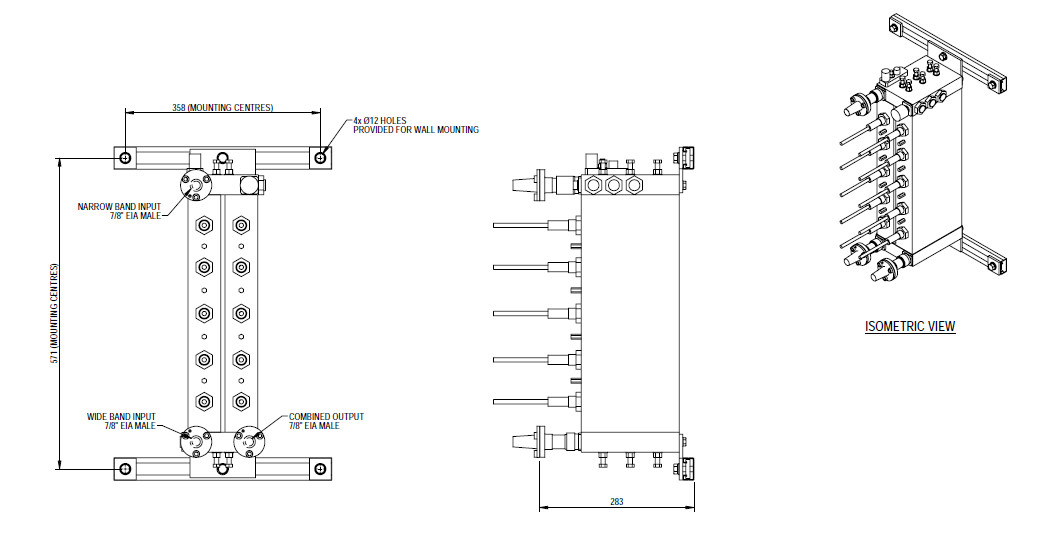 CA5P50E combiner mounted on rails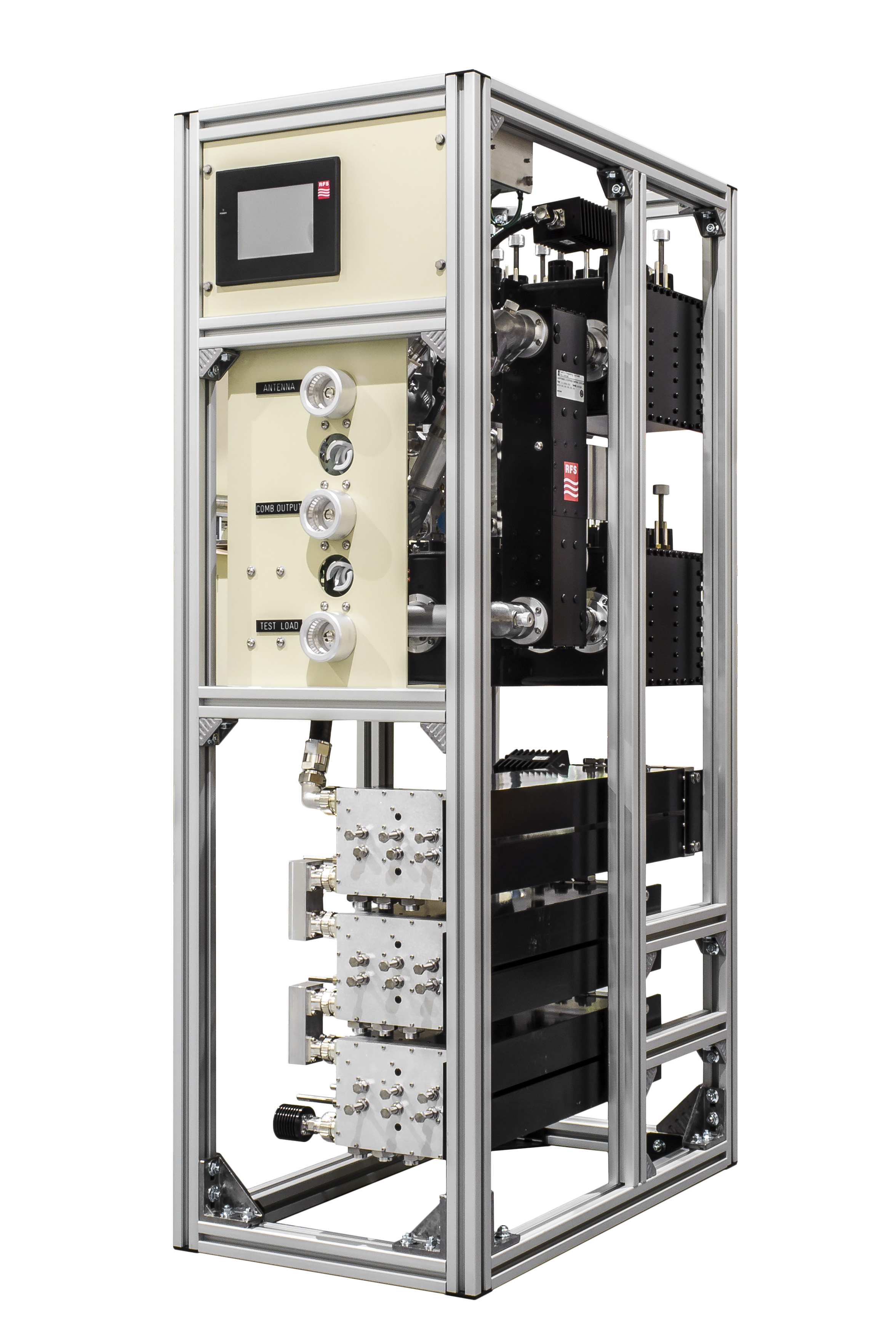 Multichannel combiner containing CA5P50E modules
Notes
Specifications shown for semi-adjacent combining only.
For combiners which require an ETSI 8MHz mask refer to external document.
For other masks consult RFS.