HLPO430


Horizontal Log Periodic Omni Antenna 4-30MHz

Rev : 02 | Rev date : 25 Nov 2021

The HLPO430 Log Periodic Antenna is a high-performance, omni-directional, horizontally polarized antenna designed for medium to long-range communication circuits.
The smooth omnidirectional azimuth radiation pattern provides reliable communications at all bearings. The two-layer stacked element design provides very high antenna gain characteristics and elevation patterns that provide the optimum take-off angle for each operating frequency.
Horizontal polarisation ensures that ground losses are almost eliminated, removing any need for ground screens or ground radials.

FEATURES / BENEFITS
Exceptionally smooth omni-directional azimuth patterns make this antenna ideal for long-distance ground-to-air and shore-to-ship applications.
The stacked element design results in optimum elevation patterns and take-off angles.
Horizontal polarisation removes the need for ground screens or radials.
Power rating options from 1kW to 25kW.
Available in standard and heavy-duty (cyclonic) wind-rated versions.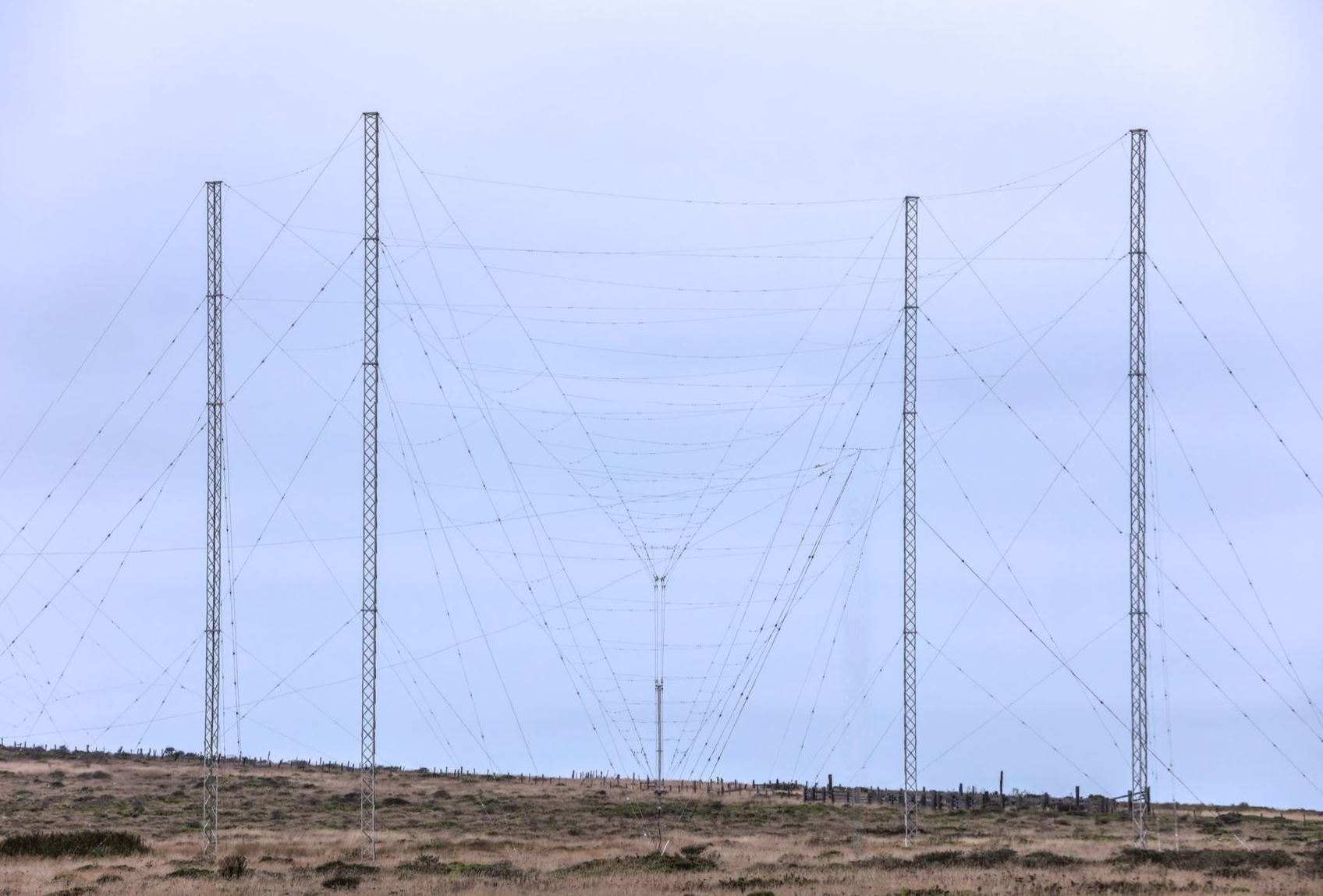 Electrical Specifications

Gain
dBi
Up to 10, refer to graph
Polarization
Horizontal
Azimuth Radiation Pattern
Omni-directional - refer to azimuth pattern plots
Take-off Angle
degrees
Refer to elevation pattern plots
VSWR
<2.0:1 typical, 2.5:1 max
Maximum Power Rating
kW
25 average, 100 PEP
Input Connector
N-type (1kW)
1-5/8" EIA (10kW)
3-5/8" EIA (25kW)
Impedance (unbalanced), ohms
Ω
50
Mechanical Specifications

Mast Height
m (ft)
30.3 (99.4)
Wind Survival Rating (No ice)
km/h (mph)
Standard model: 180 (112)
Heavy duty model: 306 (190)
Wind Load Comment
to AS1170:2.2011
Material

Material - Guys
Galvanised steel
Material - Mast
Hot dipped galvanised steel