MSC


Monitoring System & Controller

Rev : 02 | Rev date : 04 Feb 2022

The RFS MSC monitoring system is an expandable, programmable monitoring system that provides a complete range of monitoring functions for antenna, combiner and RF switching systems.

The MSC system can be customised to monitor and display a wide range of parameters, such as: forward and reflected power, VSWR and return loss at multiple points in an RF system; as well as other parameters, including: U-Link/coaxial switch status; surface temperature; cooling liquid flow rate; air pressure; and so on. Virtually any parameter for which a sensor is available can be monitored. Inputs are either via a RS485 Modbus serial data bus, or via the digital or analogue I/O ports. Additional digital and analogue input and output modules can be added, making the MSC Monitoring System completely adaptable for any RF system.

The unit has a large touch screen panel PC, which displays an active mimic panel of the RF switching system (U-Link or motorised), as well as all other monitored parameters. All displays can be extended to a remote location via an ethernet port, which interfaces to the broadcaster's local area network. SNMP is also supported, allowing alarm monitoring and/or switch control, if required.
A simple user interface provides access to multiple display screens, entry of directional coupler parameters, full-scale deflection, and alarm thresholds, as well as any customised control facilities.


FEATURES / BENEFITS
Compatible with RFS EBD dual sensors for accurate VSWR and RF power monitoring
Programmable and expandable I/O allows a single MSC system to monitor and/or control large antenna, combiner and switching systems.
Remote monitoring via LAN / WAN using HTML5 supported web browser on PC or mobile devices.
SNMP also supported for integration into Network Management System.
Flexible I/O allows monitoring of virtually any parameters.
Includes a real time mimic display of switch status and U-Link positions
Can be customised as control system for motorised switches, interlocks and other equipment on-site.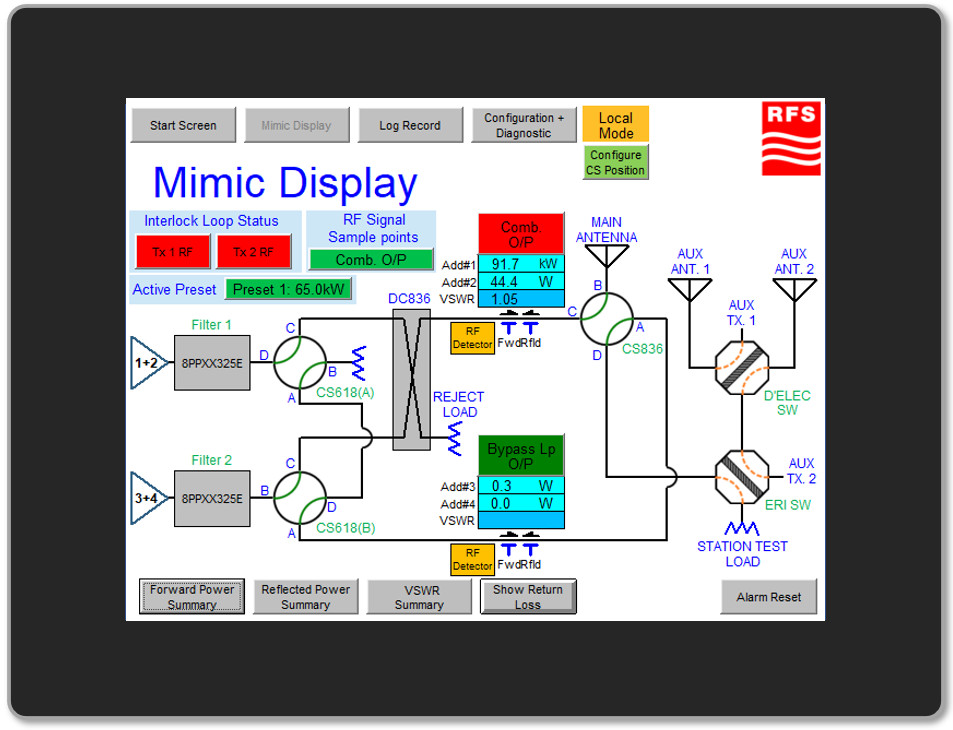 Electrical Specifications

Display
6.5 inch TFT LCD
Power Supply
100 to 240 VAC, 50 to 60 Hz
Environmental Specifications

Operating Temperature
°C(°F)
0 to 50 (32 to 122 )
Storage Temperature
°C (°F)
-30 to 60 (-22 to 140 )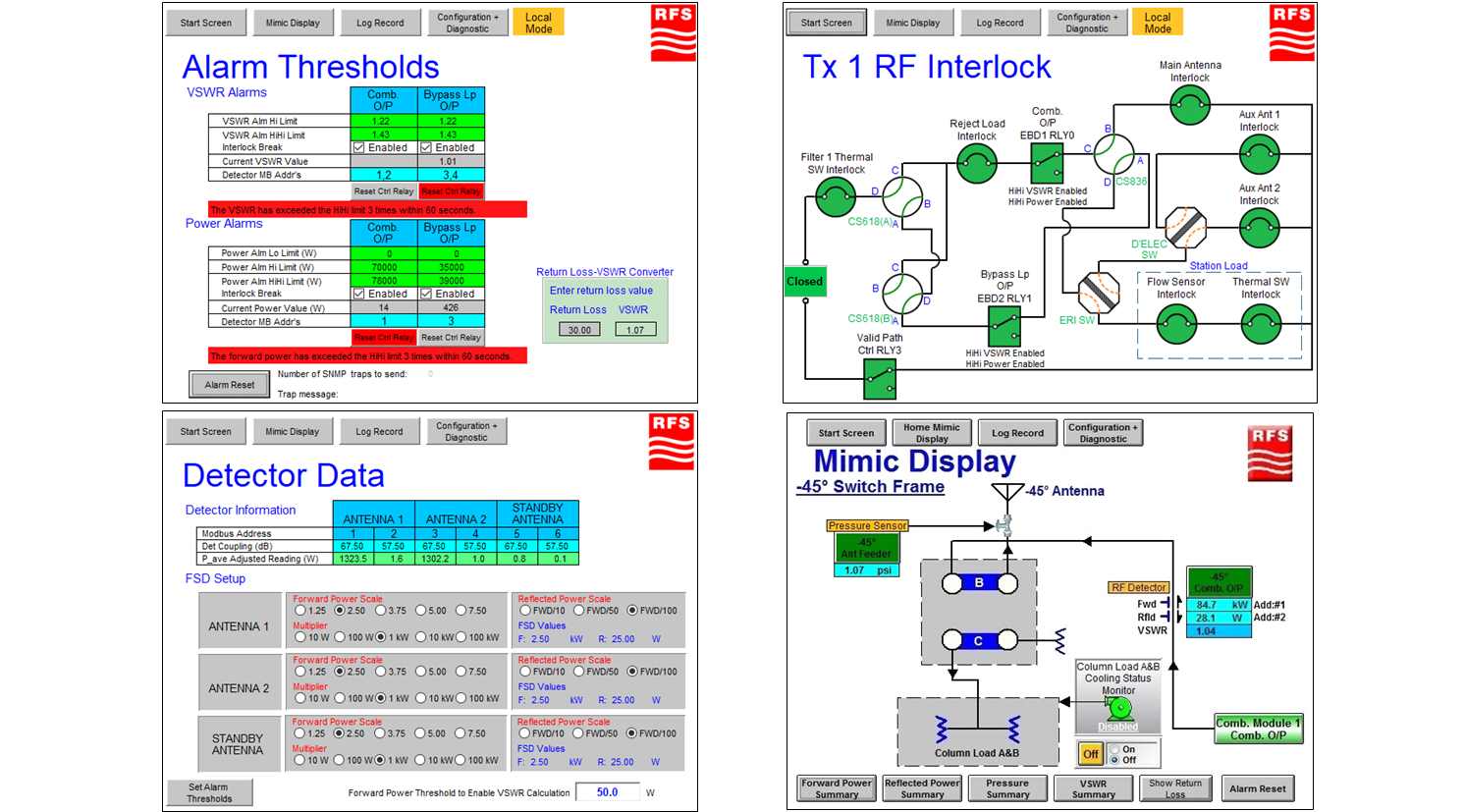 MSC Sample Screens