PEPL36C


470-700MHz TV Panel Arrays
PEP-Lite Series

Rev : 01 | Rev date : 16 Jul 2018

The PEP-Lite broadband low wind load antenna has dual inputs and is capable of horizontal, vertical, circular or elliptical polarisation. The PEP-Lite broadband array is ideally suited to the broadcaster who requires maximum flexibility now and into the future. These antennas are also suited to MIMO and MISO operation. Ideal for use by a single broadcaster, or multiple broadcasters as a shared antenna, PEP-Lite antennas use RFS patented VPT technology. Different broadcasters sharing the same antenna can have station specific polarisation ratios which can be changed post-installation by varying the output phase of the combiner.

FEATURES / BENEFITS
Fully engineered for Digital TV, Mobile TV, MIMO and MISO applications
Corrosion resistant construction with cylindrical fibreglass radome
Single/independent inputs allowing utmost polarisation flexibility
Horizontal / Vertical, Circular or Elliptical polarization
Extremely low wind loading
Standard and hurricane rated options
High power rating
Array design allows a variety of horizontal radiation patterns; Option to modify vertical radiation pattern characteristics in the field must be specified at time of order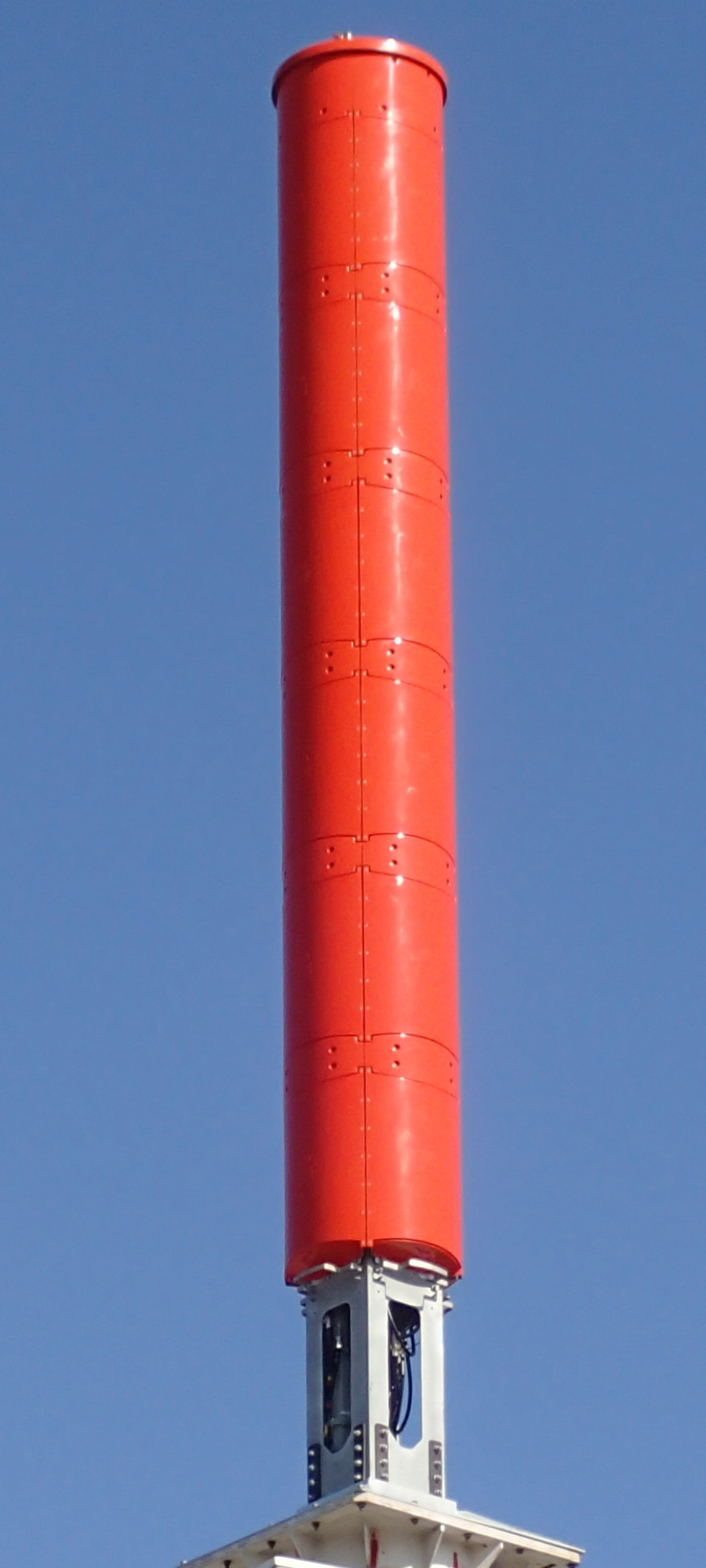 PEPL module on test range
Structure

Product Line
Antenna UHF TV
Product Type
Band IV/V (UHF) TV Panel Arrays
Electrical Specifications

Frequency Range
MHz
470 - 700
Polarization
Horizontal / Vertical / Circular / Elliptical
VSWR
< 1.1:1
Power Rating
kW
60kW per input / 80kW per input / 120kW per input
Mechanical Specifications

Number of Levels
12
Number of Channels
Multi-channel
Input Connector
Dual 6-1/8" EIA / dual 7-3/16" / single 8-3/16"
Dimensions (Height or Length)
cm (in)
Refer external document
Effective Area Comment

Effective Area CaAa 8.5 m2 (91 ft2) Note 1,2

Pressurization Operational
kPa (psi)
10-25 (1.4-3.6)
Pressurization Test
kPa (psi)
100 (15)
Material

Colour
Red / White radome standard, other upon request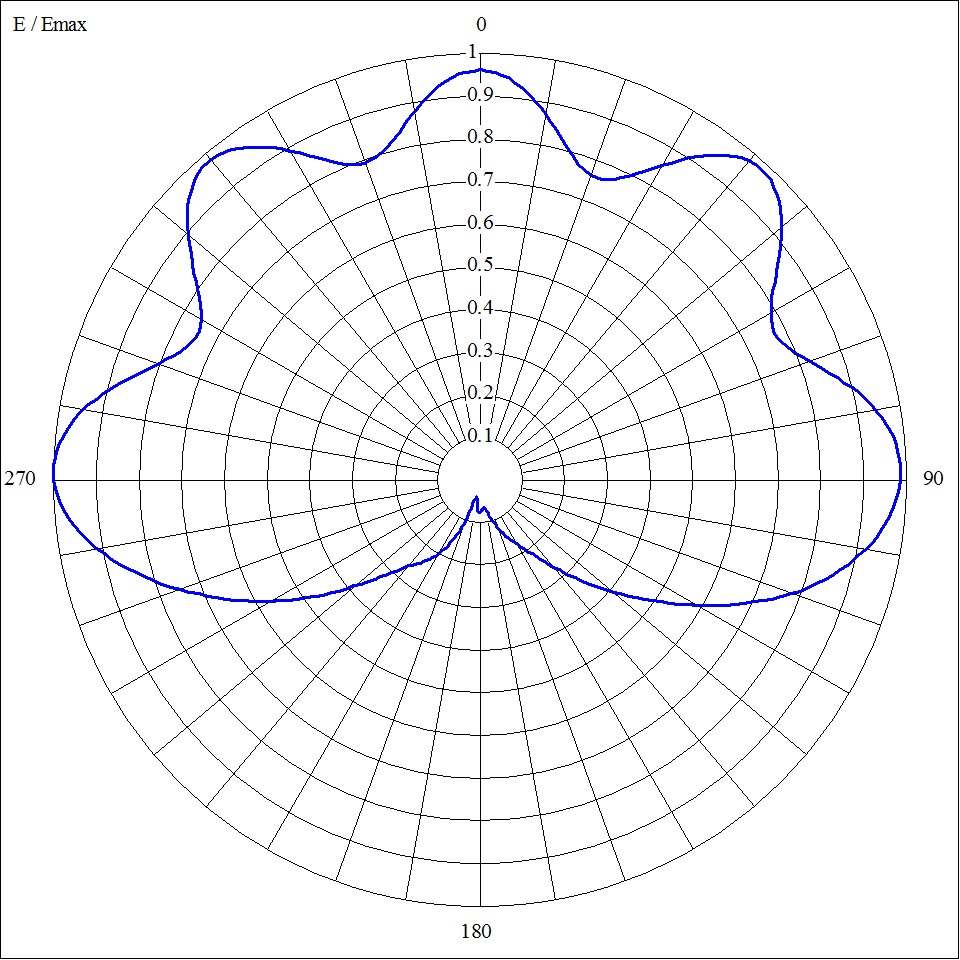 HRP HPOL PEPLite-Cardiod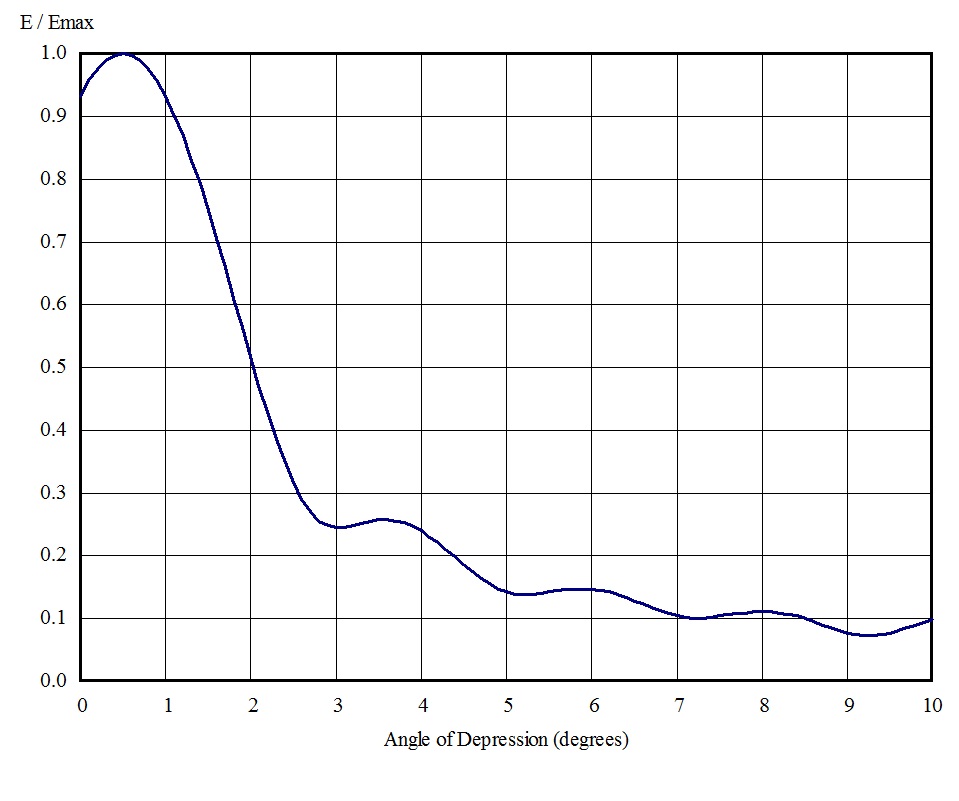 PEPL 12 levels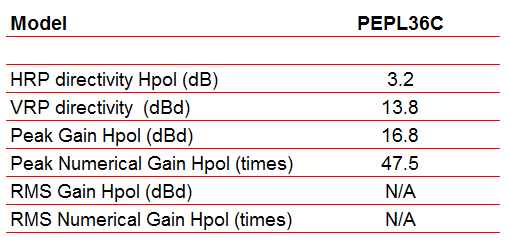 PEPL36C Gain Table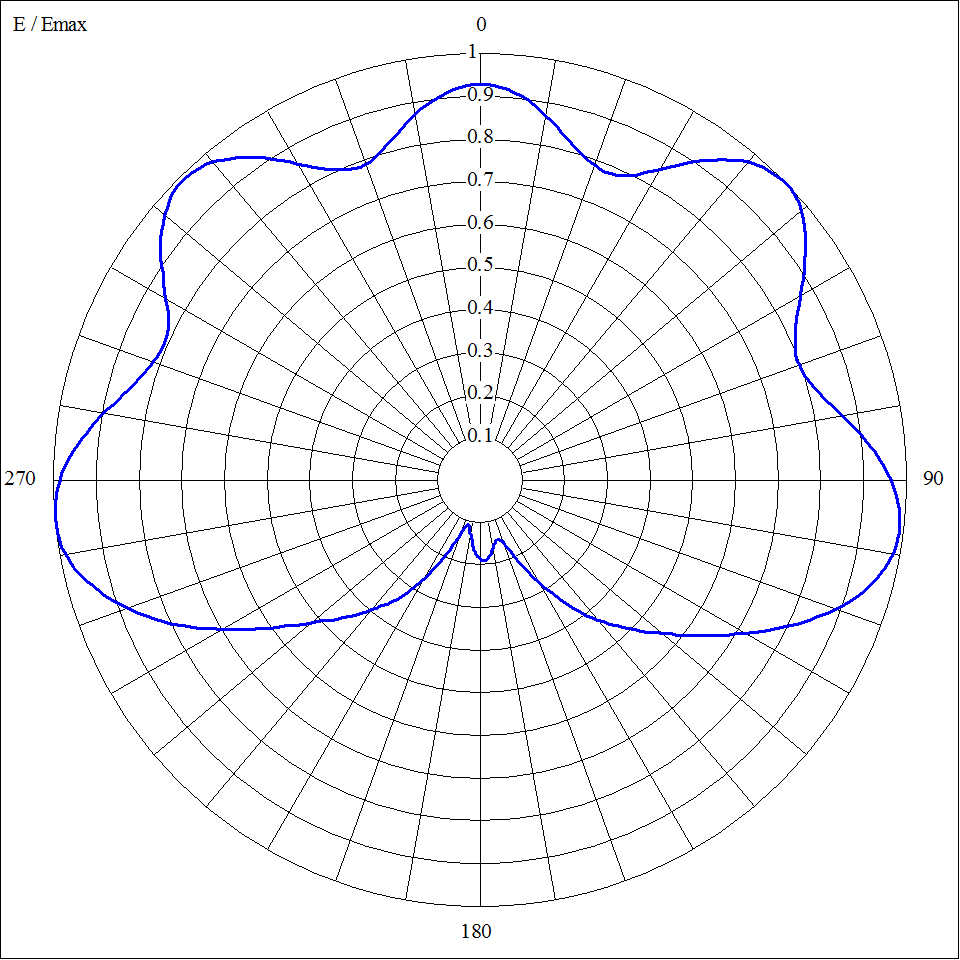 HRP VPOL PEPLite-Cardiod
Notes
Note 1: CaAa is calculated based on supercritical flow to ANSI/TIA-222-G. Contact a qualified structural consultant to confirm this applies to your installation.
Note 2: An effective area of 0.5 m2 (5.4 ft2) to account for lightning rod, lifting jib, etc. at top of the antenna is included. Estimated CaAa of climbing rung is 0.1m2/m height (1.0 ft2/ft height) and is not included in the calculation. Interface steelwork to tower and power divider network is not included in effective area calculations.
Note 3: Gain at 666 MHz, omni-directional configuration, first null filled to 20%.
Note 4: HPol and VPol gains shown.
Additional technical details including gain information and patterns appear in the Application Guide. See external document links