PP158F7


Patch Panel for Rapid Release U-Links 1-5/8" Line size

Rev : 01.0 | Rev date : 28 Jun 2017

Rapid release U-links provide manual switching for high power RF circuits. Typical applications include transmitter, antenna and test load patching.

Manufactured in custom built configurations ranging from simple patch panels to fully integrated multi-channel switching.
Integrated with other components (combiners, etc)
Commonly fitted in frame constructed from aluminium extrusion
Special order items include:
Blanking panels, side panels, locking rear door
Metering Mimic panel with/without LED display
Interlock circuits wired to terminal blocks
FEATURES / BENEFITS
Fast, simple lever action
Slimline - low profile design
Interlock circuits operate before the RF circuit is disturbed
Available to match RFS rigid line sizes/power ratings
Standard EIA or IEC test adaptors can be used
Input/output line sizes can be varied to suit using RFS developed R series adaptors.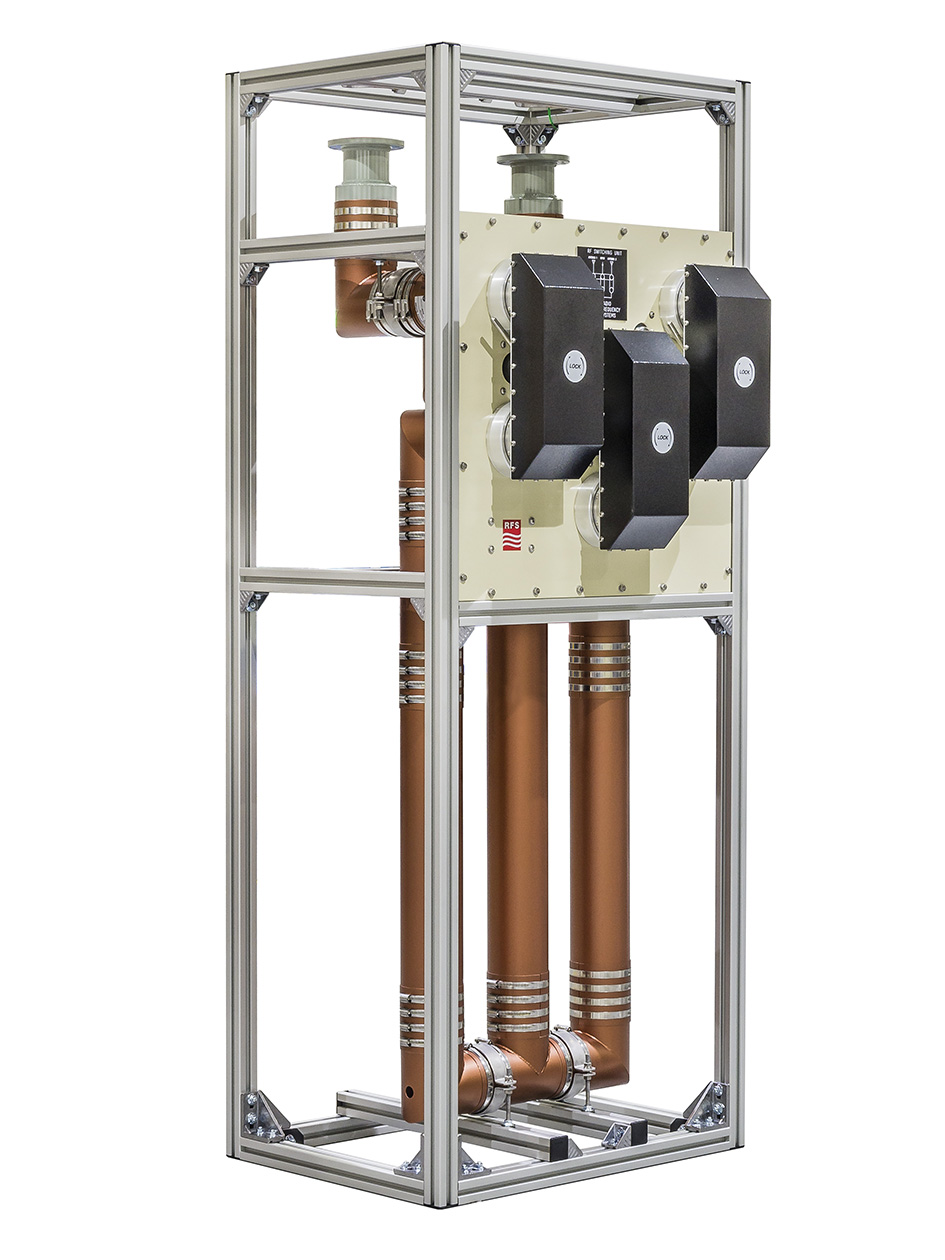 Typical switch frame with mimic
Structure

Product Line
Patch Panels
Product Type
Patch Panel, 7 port, 1-5/8" line size
Input Connector
1-5/8" Unflanged
Electrical Specifications

Frequency Range
MHz
44 - 860
Return Loss
dB
30
Power Rating Comment
Refer power rating figure
Peak Voltage Rating
kV
4.7
Impedance, ohms
Ohm
50
Max. Insertion Loss at Channel Centre Frequency
dB
0.1
Mechanical Specifications

Coating
Painted
Temperature Specifications

Operation Temperature
°C(°F)
0 to 40 (32 to 104 )


U Link sizes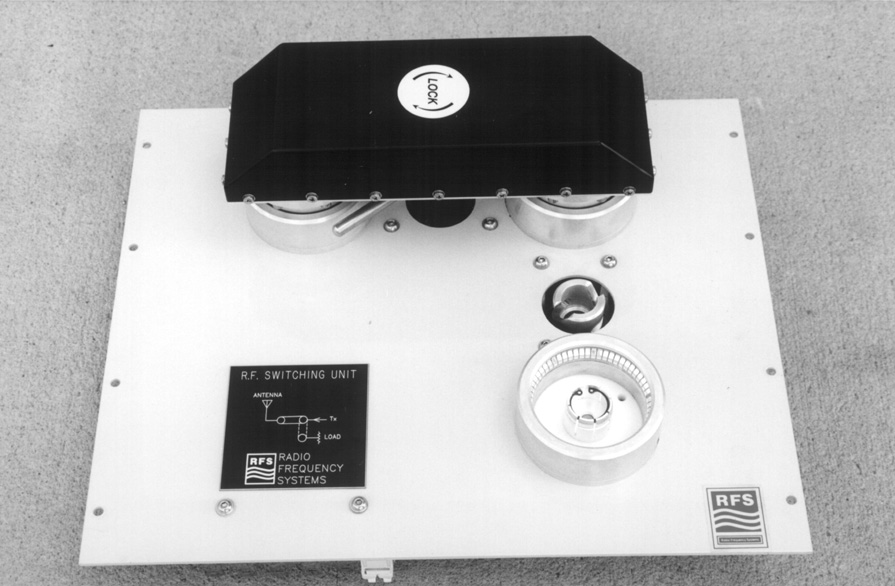 Typical 3 port patch panel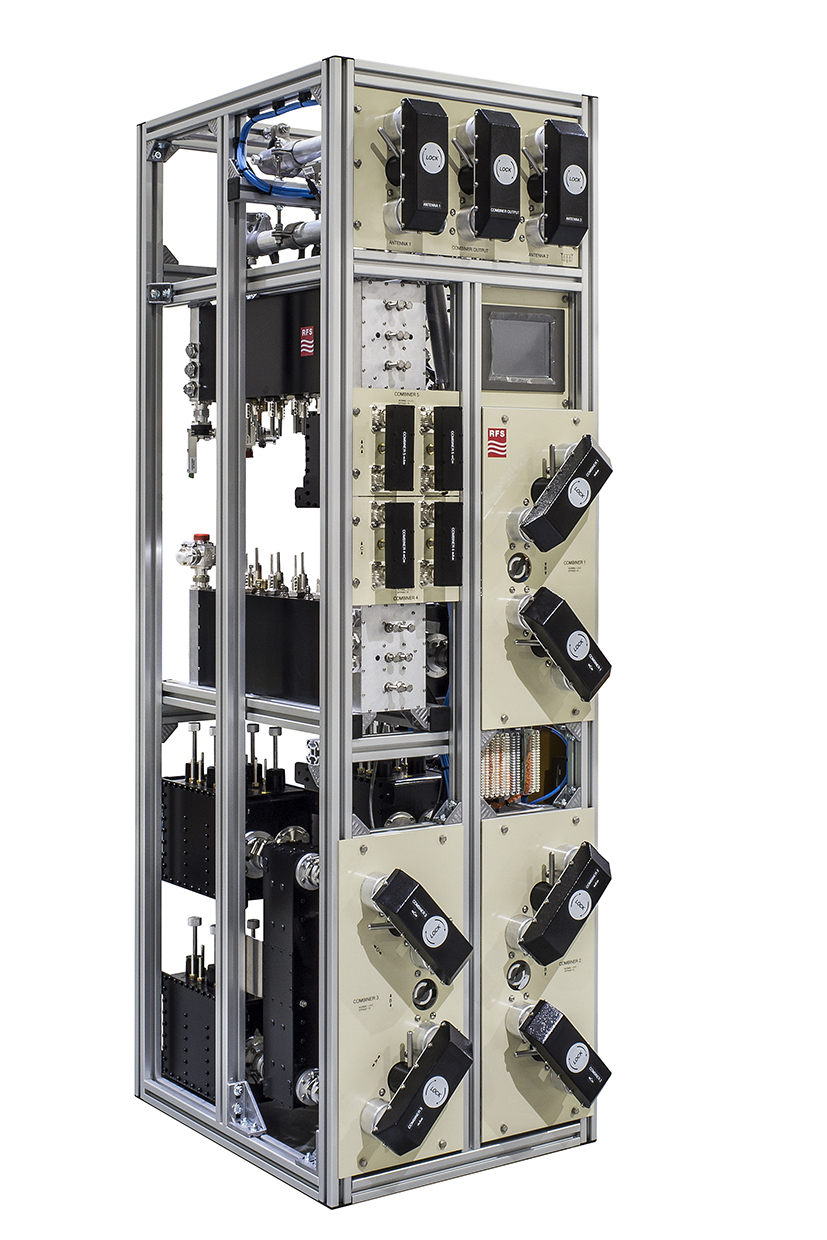 Many configurations are possible