RL318-50U


3-1/8" Unflanged Rigid Line

Rev : 02 | Rev date : 31 May 2022

RFS manufactures a range of unflanged and flanged rigid coaxial transmission lines and accessories to meet all commonly used EIA/IEC standards from 1-5/8" to 8-3/16".
3-1/8" unflanged rigid line is a 50-ohm rigid coaxial transmission line, and is ideal for indoor connections between RF broadcasting equipment.

FEATURES / BENEFITS
Inner conductor is of the highest purity copper (99.95% for inner, 99.9% for outer) for minimum attenuation and lowest operating temperature.
Manufactured from hard drawn copper, milled to exact dimensions to ensure strict compliance with specifications and stable characteristic impedance.
All spacers/insulators are of virgin PTFE for highest physical and electrical insulation properties.
The rigid line is painted for a high quality long lasting finish, which also aids in heat dissipation.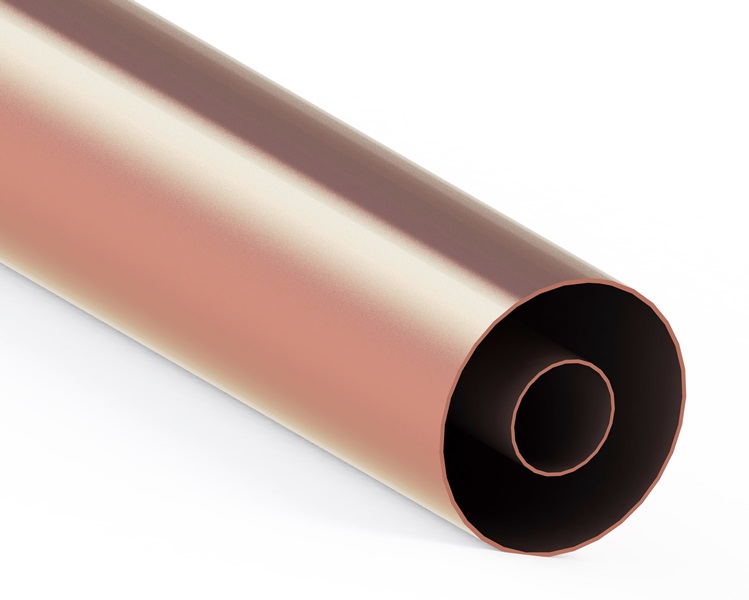 3 1/8" Unflanged rigid Line
Structure

Product Line
Rigid Line
Product Type
Unflanged rigid line, copper
Size
3-1/8"
Feeder Type
Rigid coaxial transmission line (unflanged)
Outer Conductor Material
C110000 Copper, 99.9% pure
Outer Conductor OD
mm (in)
79.4 (3.125)
Outer Conductor ID
mm (in)
76.8 (3.023)
Inner Conductor Material
C102000 Copper, 99.95% pure
Inner Conductor OD
mm (in)
33.4 (1.315)
Inner Conductor ID
mm (in)
31.3 (1.232)
Dielectric Material
Air, with PTFE spacers
Electrical Specifications

Maximum Frequency
MHz
1600
Impedance
Ω
50 +/- 0.5
Relative Propagation Velocity
%
99.8
Peak Power Rating
kW
920
RF Peak Voltage
kV
9.6
Mechanical Specifications

Weight
kg/m (lb/ft)
3.8 (2.6)
Finish
Acrylic paint
Recommended clamp spacing
m (ft)
2 (6)
Ordering Information

Standard Lengths
mm (ft)
2750, 5500 (9, 18) [Note 3]
Environmental Specifications

Ambient Temperature Range
°C(°F)
-40 to + 60 (-40 to 140)
Humidity
95%, non condensing
Attenuation and Power Rating

Frequency, MHz
Attenuation, dB/ 100m
Attenuation, dB/ 100ft
Average Power kW
(Note 1)
Average Power kW
(Note 2)
50
0.23
0.069
71
96
88
0.30
0.092
54
72
98
0.32
0.097
51
68
108
0.33
0.101
49
65
150
0.39
0.119
41
55
202
0.45
0.139
36
48
240
0.50
0.151
33
44
300
0.55
0.169
29
39
400
0.64
0.195
25
34
470
0.69
0.212
23
31
500
0.72
0.218
23
30
520
0.73
0.222
22
30
600
0.78
0.239
21
28
665
0.83
0.252
20
26
719
0.86
0.262
19
25
800
0.91
0.276
18
24
820
0.92
0.279
18
24
862
0.94
0.286
17
23
Attenuation at 20°C (68°F)
Mean power rating at 40°C (104°F) ambient temperature
Note 1. Outer temp rise 23°C (73°F), Inner temp rise 60°C (140°F)
Note 2. Outer temp rise 30°C (86°F), Inner temp rise 80°C (176°F)
Note 3. Custom lengths are available on request

Elbows

Elbow Model No
RL318-50U-EL
Elbow Type
3-1/8" Unflanged Elbow - male with coupling sleeves
Elbow Weight
kg (lb)
2.22 (4.89)
Accessories

Accessory Model No
RL318-50U-STR
AD31U-N
RL318-50-FLA
RL318-50-IJK
RL318-50-SHR
Accessory Description
Straight Coupling - Inner & Outer
3-1/8" u/f - Type N Adaptor
Flange Adaptor- Clamp Type
EIA Inner Joining Kit
Suspension Hanger
Accessory Weight
kg (lb)
0.33 (0.73)
1.2 (2.65)
0.98 (2.16)
0.98 (2.16)
1.11 (2.25)