SBB Series


Band IV/V (UHF) Antenna 470-700 MHz

Rev : 02 | Rev date : 03 Jul 2019

The SBB series of antennas are broadband low wind load antennas designed as interim, permanent reseve or main antenna.
The SBB is ideally suited to the broadcaster who requires a high performance antenna with frequency agility to allow for both current and future channel operation. Used by a single broadcaster, or multiple broadcasters as a shared antenna, SBB antennas provide unprecedented broadband performance.

SBB antennas are available 8, 16, 24 and 32 slots high and with Cardioid 'C170' or Skull 'S180' patterns. See external document attached.

FEATURES / BENEFITS
Full broadband performance 470-700 MHz for future and current channel allocations.
Corrosion resistant construction with cylindrical fibreglass radome.
Extremely low wind loading.
High power rating.
Supplied with brackets for side mounting.
For detailed technical and mechanical information click the external document link on Sheet 2.


SBB Series - 8 bay shown
Structure

Product Line
Antenna TV
Product Type
Band IV/V (UHF) TV Slot Antennas
Electrical Specifications

Frequency Range
MHz
470 - 700
Polarization
Horizontal
Nominal Gain (Mid-band)
dBd
Note 4
VSWR
< 1.15:1 (1.1 on channel)
Power Rating
kW
20kW, 40kW, 60kW, 65kW
Power Rating per Input
kW
20 (3-1/8 EIA )
40 (6-1/8 EIA )
60 (6-1/8 EIA )
65 (6-1/8 EIA )
Impedance (unbalanced)
Ω
50
Mechanical Specifications

Input Connector
3-1/8" EIA and 6-1/8" EIA
Radome Diameter
mm (in)
381 (15)
Mounting (Standard)
mm (in)
Side, brackets supplied
Effective Area Comment
Note 1

Design Wind Speed
km/h (mph)
180 (50)
Wind Load Comment
Note 2, Note 3

Pressurization Operational
kPa (psi)
10-25 (1.4-3.6)
Pressurization Test
kPa (psi)
100 (15)
Material

Material - Radome
UV Resistant Fibre Glass
Colour
White, other on request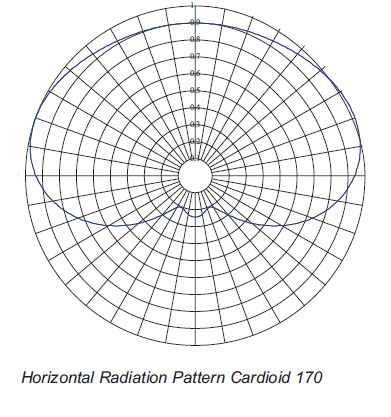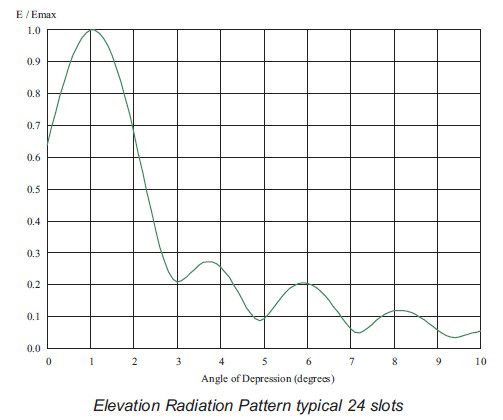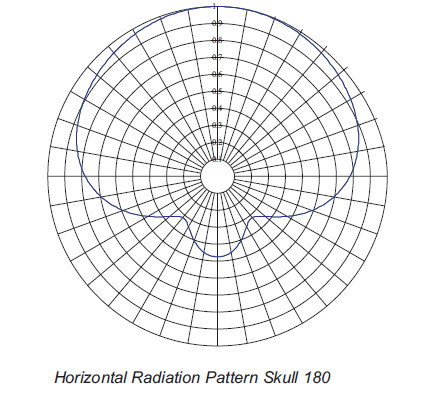 Notes
From External Document attachment
Note 1: CaAc is calculated using Ca=0.6 from ANSI/TIA-222-G, Table 2.8 based on supercritical flow. Contact a qualified structural consultant to confirm this applies to your installation.
Note 2: Calculated wind load is based on Australian Standard AS1170.2:2011
Antenna mounting pole and interface steelwork to tower is not included in calculations.
Note 3: Moment of arm from mounting pole to centre of antenna = 0.65m (2.1ft).
Note 4: Gain at 585 MHz (sum of HRP and VRP directivities).