SD214


Semidelta Antenna SD Series 2-14MHz

Rev : 01 | Rev date : 05 Jan 2022

An economical, broadband, omni-directional traveling wave antenna, the Model SD214 is designed for coverage over short to medium distances and exhibits essentially an omni-directional high angle radiation pattern. Two versions are available, one rated at 100W average, the other, 250W average.

FEATURES / BENEFITS
The SD214 is simple to install and erection can be carried out by unskilled personnel within 30 minutes.
A halyard is incorporated for ease of erection and enables the antenna to be deployed from a wide range of support structures.
A simple metal stake or pipe is required to secure the lower end of the antenna and attach the supplied input balun.
Where soil conditions are poor, antenna performance below approximately 3MHz can be affected. This problem can be overcome by using an optional low-frequency kit.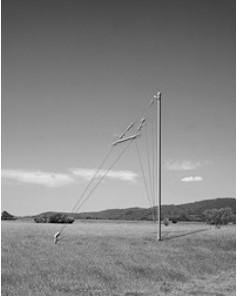 SD214
Electrical Specifications

Model
SD214
Frequency Range
MHz
2-14
Polarization
Mixed
Elevation Radiation Pattern
Refer plots
Azimuth Radiation Pattern
Omnidirectional
VSWR
2.5:1 max, 2.0:1 typical
Maximum Power Rating
kW
0.1 average, 0.4 PEP
or
0.25 average, 1.0 PEP
Input Connector
N-type socket
Impedance (unbalanced), ohms
Ω
50
Mechanical Specifications

Mast Height
m (ft)
Mast 1: 2 (6.56)
Mast 2: 20 (65.62) nominal. See Note 1
Antenna Ground Dimension
m (ft)
20 (62.62)
Material

Material - Radiators
Marine grade stainless steel
PACKAGING INFORMATION

Shipping information
Packed weight, kg (lb)
Packed size, cm (in)
SD214
7 (15.4)
88 x 34 x 10 (34.6" x 13.4" x 3.9")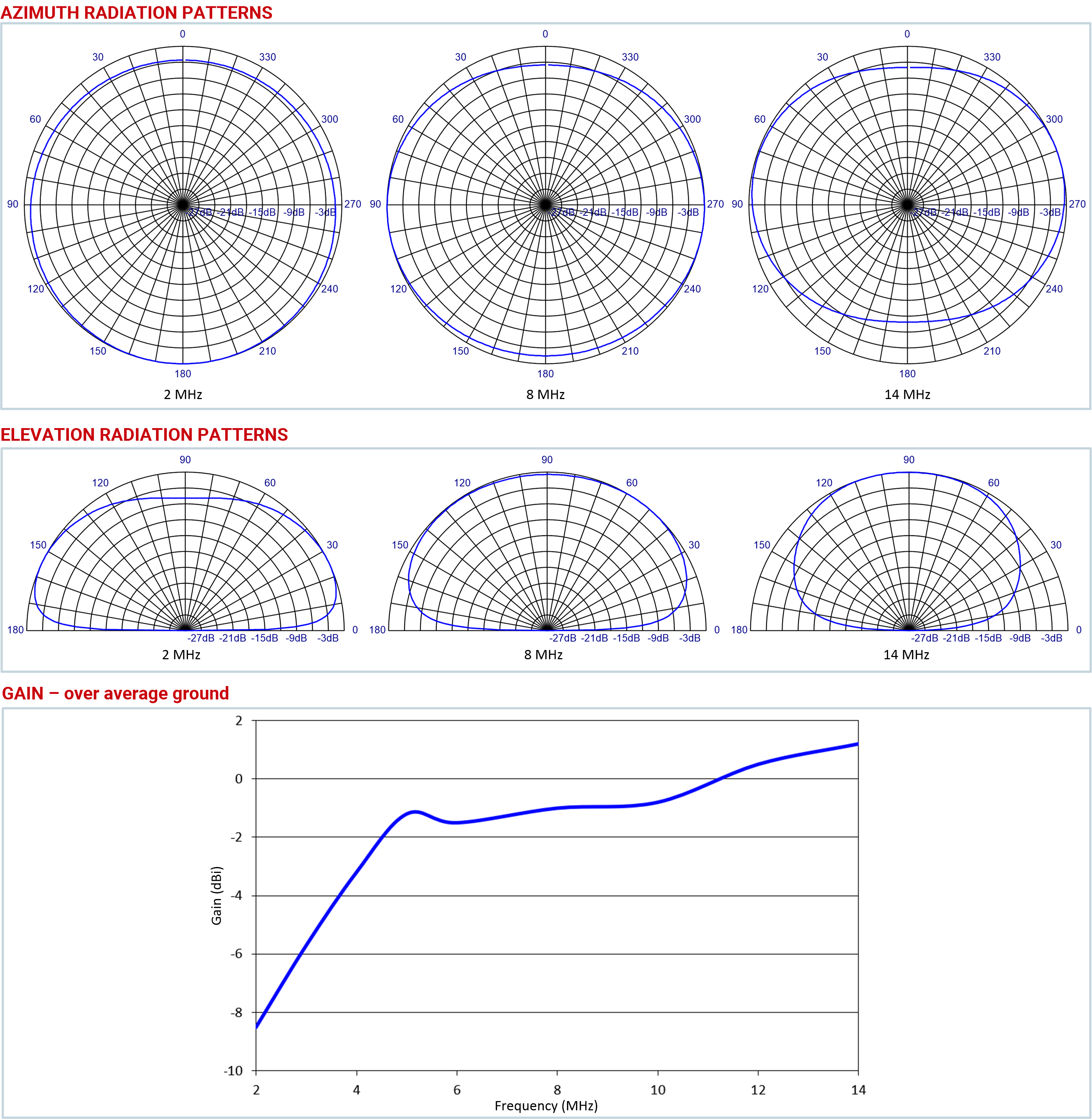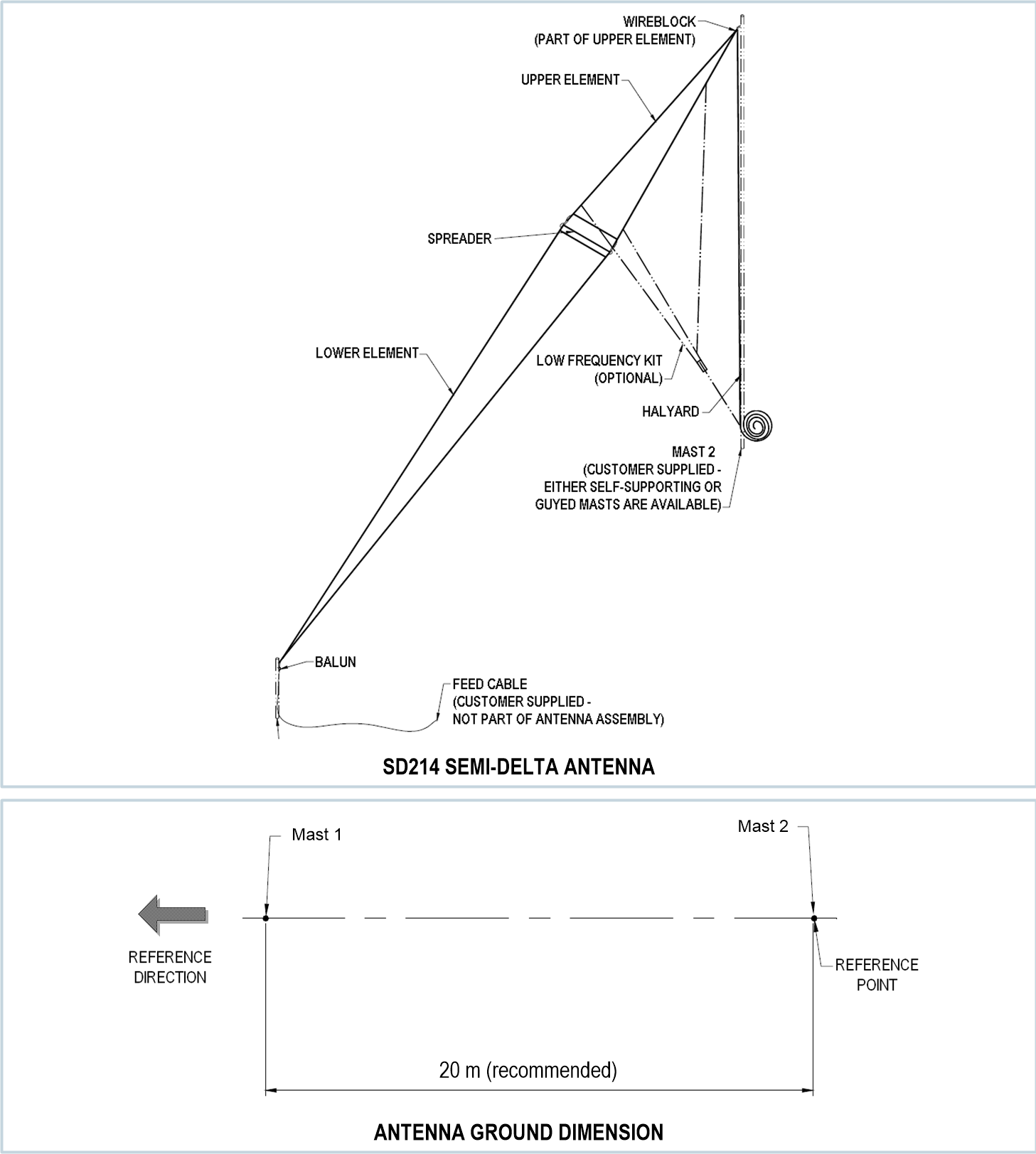 Notes
1. Antenna is designed to operate with a range of mast heights, with 20m being the optimum height. For shorter mast heights, Increase antenna ground dimension accordingly