ST Series


Sloping Triangle Directional Antenna Series 3-30MHz & 5-30MHz

Rev : 01 | Rev date : 25 Nov 2021

These simple, low-cost, broadband horizontally polarized antennas are designed for medium to long-range point to point or sectorized transmission or receiving applications.

FEATURES / BENEFITS
Characterized by an increase in gain and directivity when operated within the higher frequency band, the ST series provides an economical option to a full horizontal Log Periodic Dipole design.
The antenna is comprised of two sloping wires resistively terminated at the center point of the vee near ground level. The apex of the vee is supported by a suitable mast while the antenna is fed via a balun transformer at the masthead.
The ST330 model is available as an ST330S version which has a much reduced footprint for applications where the ground area may be an issue.
The ST series is available with or without mast systems of which two versions are available: Tubular Aluminium (MA): Triangular galvanized steel for high wind speed sites (MS).
For detailed model specifications and ordering information please contact RFS.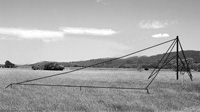 Electrical Specifications

Model
ST330
ST330S
ST530
Frequency Range
MHz
3-30
3-30
5-30
Gain
dBi
Refer to graph
Polarization
Horizontal
Elevation Radiation Pattern
Refer to plots
Azimuth Radiation Pattern
Directional - Refer to plots
VSWR
<2.5:1 max, <2:1 typical
Maximum Power Rating
kW
0.25 average, 1 PEP
1 average, 4 PEP
5 average, 20 PEP
Input Connector
N-type socket (0.25kW)
N-type socket (1kW)
7/8" EIA (5kW)
Impedance
Ω
50
Mechanical Specifications

Mast Height
m (ft)
19 (62.3)
15 (49.2)
15.5 (50.8)
Antenna Ground Dimension
m (ft)
100 (328.1) Vee length,
80 (262.5) Vee width *Note 1
50 (164.05) Vee length,
50 (164.05) Vee width *Note 1
80 (262.5) Vee length,
63 (206.7) Vee width *Note 1
Mast Guy Radius
m (ft)
14 (45.9)
11 (36.1)
11 (36.1)
Wind Survival Rating (No ice)
km/h (mph)
160kmh (100mph) with RFS Series MA mast *Note 2
230kmh (143mph) with RFS Series MS mast *Note 3
Material

Material - Mast
MA Mast - Aluminium
MS Mast - Galvanised steel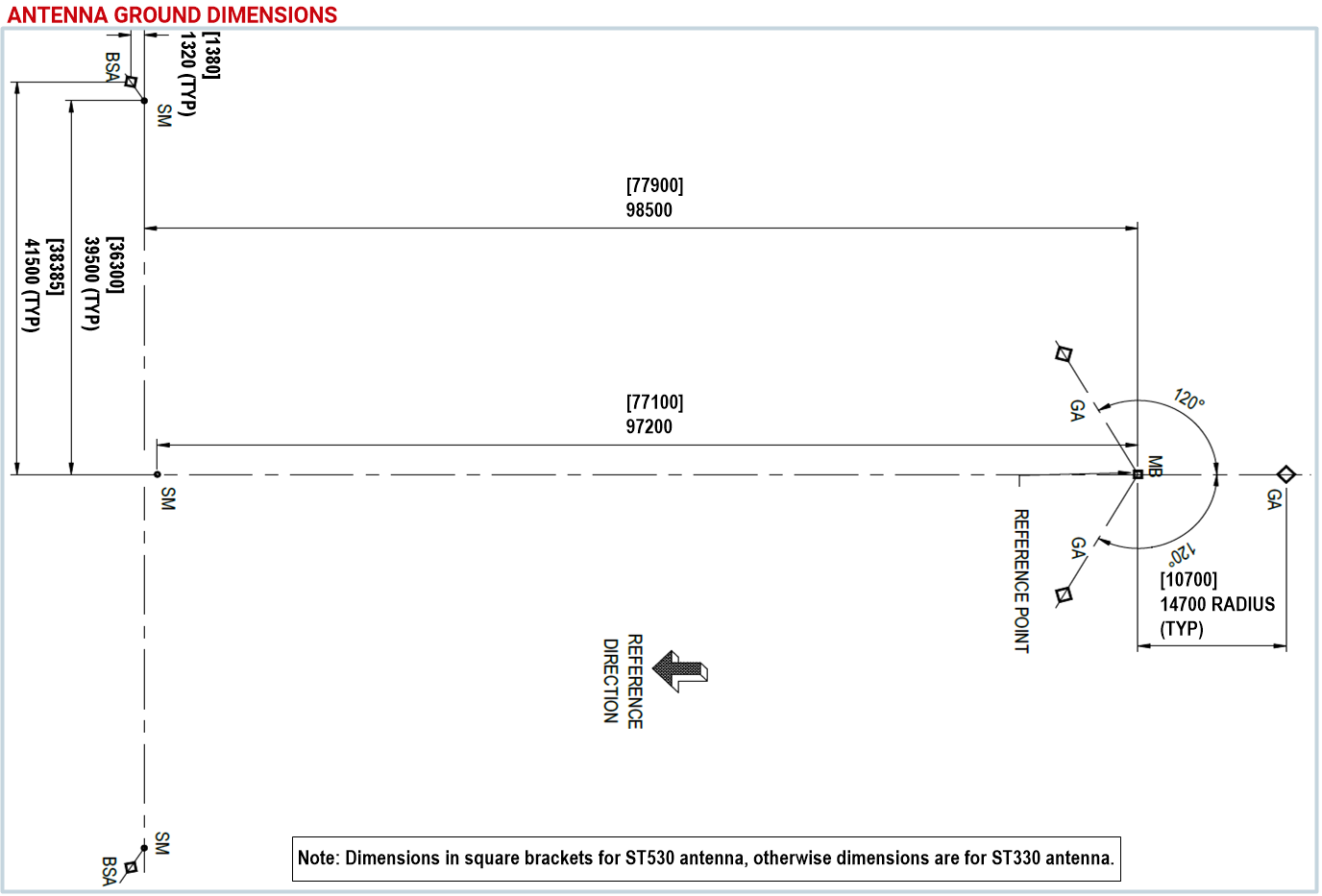 Notes
Note 1. Additional space must be allowed for main mast guys
Note 2. Calculated in accordance with AS1170-1981, Part 2, "SAA Loading Code Wind Forces" and AS1664-1975, "SAA Aluminum Structures Code"
Note 3. Calculated in accordance with AS1170-1981, Part 2, "SAA Loading Code Wind Forces" and AS1250-1981 "SAA Steel Structure Code"