STA Series


470-862 MHz UHF Superturnstile Antennas
STA Series

Rev : 01 | Rev date : 26 Nov 2020

A new ultra-slim and lightweight superturnstile UHF broadcast antenna that supports the entire US and European UHF bands (470 to 862 MHz). This antenna exhibits pattern circularity of competing UHF broadband antennas. This has resulted in a significant reduction in wind loading and weight, providing broadcasters with enormous flexibility when considering installation on existing loaded towers.

FEATURES / BENEFITS
Ideal low cost and wind load solution
Ideal for many low, medium and high power broadcast applications
Horizontal polarization
Exhibits pattern ripple of better than ±1.5 dB across the entire UHF band
Low drag profile underpins the antenna's high wind speed rating and low wind load characteristics
Uniquely cost-effective
Single rod lightning protection, fully DC grounded
For detailed technical information use the external document link below.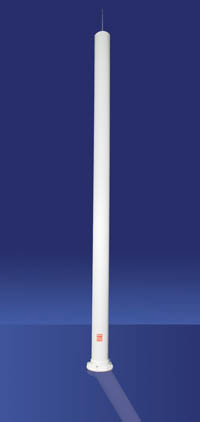 Structure

Product Line
Antenna TV
Product Type
Band IV/V (UHF) TV Superturnstile Antennas
Electrical Specifications

Frequency Range
MHz
470 - 862
Polarization
Horizontal