TWD Series


Travelling Wave Dipoles 2-30MHz, 3-30MHz & 5-30MHz

These horizontally polarised antennas are suitable for short to medium-distance coverage and provide an economical option to the full Biconical dipole where cost and real estate may be an issue.
The pattern is essentially omnidirectional, however, for long-distance links, the dipole should be orientated broadside to the required direction of communication.
The TWD series is available with two average input power options of 250 watts and 1000 watts.


FEATURES / BENEFITS
Broadband, ideal for multi-channel or frequency agile synthesized HF radio equipment.
250W and 1000W versions are available.
Omnidirectional pattern.
Suitable for NVIS coverage, short distance and medium distance coverage.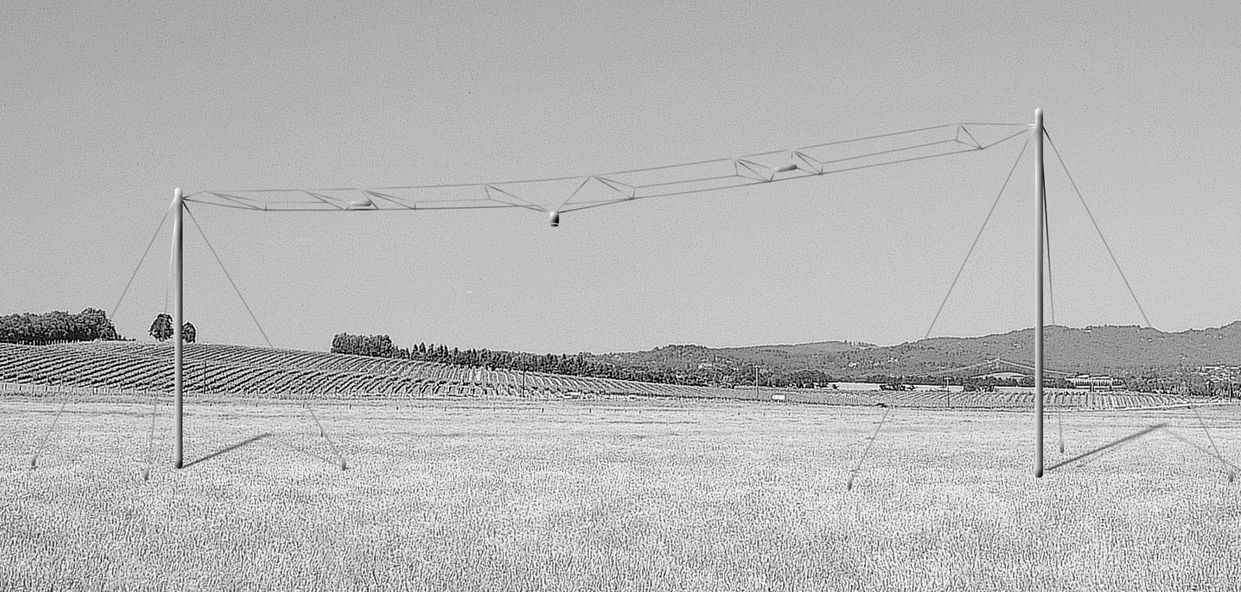 Electrical Specifications

Model
TWD230
TWD330
TWD530
Frequency Range
MHz
2-30
3-30
5-30
Gain
dBi
2 MHz: -3.9
3 MHz: 1.5
5 MHz: 4.0
10 MHz: 7.1
20 MHz: 6.5
30 MHz: 8.2
3 MHz: -1.8
5 MHz: 2.0
10 MHz: 4.1
20 MHz: 6.0
30 MHz: 8.8
5 MHz: -0.3
10 MHz: 4.3
20 MHz: 8.2
30 MHz: 8.1
Polarization
Horizontal
Elevation Radiation Pattern
Refer to plots
Azimuth Radiation Pattern
Essentially Omni-directional, refer to plots
VSWR
<2.5:1 max, 2:1 typical
Maximum Power Rating
kW
0.25 average, 1 PEP
1 average, 4 PEP
Input Connector
N-type socket
Impedance (unbalanced), ohms
Ω
50
Mechanical Specifications

Recommended Mast Height (not supplied)
m
12-18
10-15
7-10
Mast spacing
m
53
40
29
Wind Survival Rating (no ice)
km/h (mph)
160 (99.4)
Wind Load Comment
Wind Ratings calculated to AS1170:2.2011
Temperature Specifications

Operating Temperature Range
°C (°F)
-20 to 70 (-4 to 158)
Material

Material - Radiators
Stainless Steel Wire
Material - Insulators
Porcelain
Material - Spreaders
Aluminium
PACKAGING INFORMATION

Shipping information
Packed weight [kg (lb)]
Packed volume [cubic m (cubic ft)]
TWD230
25 (55)
7.5 (265)
TWD330
22 (48.5)
7.5 (265)
TWD530
20 (44)
7.5 (265)