VLP Series


Vertical Log Periodic Dipole Antenna 3.5-30MHz

Rev : 02 | Rev date : 25 Nov 2021

The VLP series can be customized or tailored to suit lower frequency operation and specific customer requirements or applications. The VLP series is available for Receive or Transmit applications from 1kW to 20kW power rating.

FEATURES / BENEFITS
These antennas are characterized by a radiation pattern that is essentially constant at all frequencies.
The rugged design of the VLP series ensures its suitability for wind velocities up to 230km/hr.
The broadband feature is ideal for multi-channel or frequency agile synthesized HF radio equipment.
Electrically steerable arrays, comprising of several antennas radiating from a common support mast can be supplied to suit customer specifications.
Antenna gain is dependent on the length of the optional earth mat.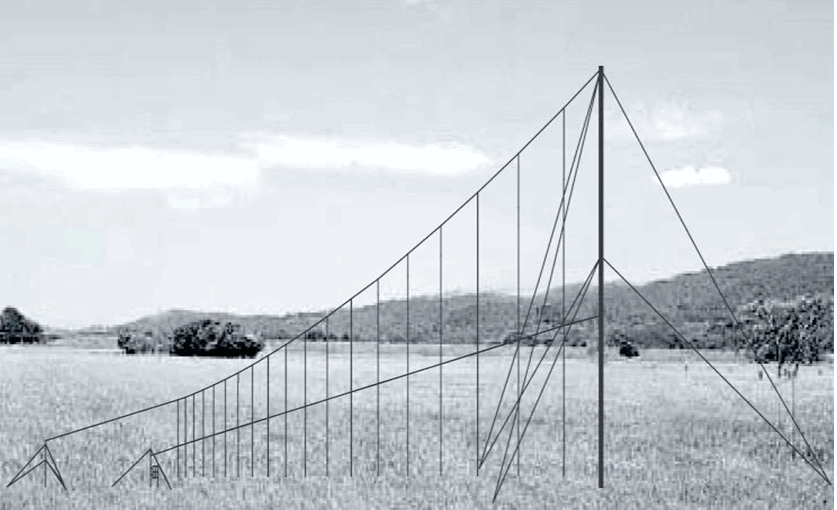 Electrical Specifications

Model
VLP3.5
Gain
dBi
Up to 12.5 with earth mat, refer to gain curve
Polarization
Vertical
Azimuth Radiation Pattern
Directional - refer plots
VSWR
<1.8:1 max
Maximum Power Rating
kW
20 average, 40 PEP (depending on connector)
Input Connector
N-type
(1kW Avg, 4kW PEP)
7/8" EIA
(10kW Avg, 40kW PEP)
1-5/8" EIA
(20kW Avg, 40kW PEP)
Impedance (unbalanced), ohms
Ω
50
Mechanical Specifications

Mast Height
m (ft)
52 (171)
Optional Earth Mat Dimensions
m (ft)
200 x 50 (656-164)
Wind Survival Rating (no ice)
km/h (mph)
205 (127)
Wind Load Comment
to AS1170:2.2011
Temperature Specifications

Operating Temperature Range
°C (°F)
-10 to 60 (14 to 140)
Material

Material - Guys
Galvanised steel
Material - Mast
Galvanised steel