CEAR-114


Connector grounding kit

Rev : A | Rev date : 09 Jul 2008

Connector grounding kit for UCF/LCFS114 connectors

FEATURES / BENEFITS

These connector grounding kit provide direct connector grounding for instance an anchor bar. The assembly or disassembly is quick and easy while providing mechanical fixture and reliable ground path at the same time. All components are made of Stainless steel.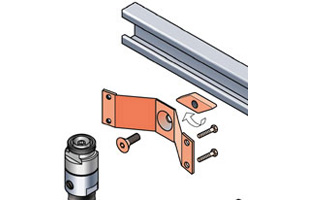 Structure

Product Line
Coaxial Cable Accessories
Type of Grounding Kit
Connector grounding kit
Transmission Line Type
LCF114, LCFS114, UCF114
Cable Type
Coaxial Foam Dielectric
Cable Size
1-1/4"
Number of Cable / Waveguide Runs
1
Material
Stainless Steel
Temperature Specifications

Operation Temperature
°C (°F)
-50 to 85 (-58 to 185 )
Storage Temperature
°C (°F)
-50 to 85 (-58 to 185 )
Packaging Information

Package Quantity
1