Back
Eddy Vanderkerken Joins RFS as Director of Broadcast Sales to Advance Spectrum Repack Initiative
RFS today announced the appointment of broadcast and telecommunications industry veteran Eddy Vanderkerken as director of broadcast sales.
---
Meriden, CT (United States), December 19, 2017 — Radio Frequency Systems (RFS), a global designer and manufacturer of total-package solutions for wireless and broadcast infrastructure, today announced the appointment of broadcast and telecommunications industry veteran Eddy Vanderkerken as director of broadcast sales. Vanderkerken, who brings more than 30 years of consultative sales and sales management experience for capital equipment in highly technological markets, will lead the company's effort to support North American broadcasters' transition to new channels during the U.S. broadcast television spectrum repacking program.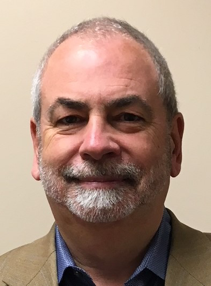 Throughout his career Vanderkerken has proven to be a collaborative team leader adept at achieving significant growth in the sales of Test and Measurement equipment and systems, EMI/EMC instrumentation and shielded/anechoic rooms, turnkey projects, RF and microwave, radio communications, telecommunications, audio, TV, video, broadcast T&M, broadcast transmission and Mobile TV equipment. He has distinguished himself in high-level sales positions at Teledyne LeCroy Inc. and Rohde & Schwarz. Most recently, he applied his cumulative experience to source RF, video, TV and broadcast T&M products to U.S. customers as president of Sourcerer LLC., his own entrepreneurial venture.
"Mr. Vanderkerken's background tackling a broad range of sales tasks and enabling his employers to achieve and maintain market leadership in rapidly evolving technology markets is exactly what we are looking for to advance RFS as a leader in the broadcast infrastructure market," Ray Bibisi, Vice President, North American Sales, RFS. "Under Mr. Vanderkerken's direction, we expect RFS to continue to gain traction as the go-to partner for all steps of the broadcast infrastructure process, providing end-to-end solutions that begin with guiding the selection of appropriate equipment to assure future-proof installation performance."
With a worldwide customer base and 80 years of experience in the broadcast industry, RFS is widely recognized as a specialist in the design and manufacture of multi-channel antenna and transmission systems. The company has comprehensive broadcast manufacturing capabilities and engineering expertise based at its U.S. headquarters in Meriden, Connecticut. Its ability to service the entire process simplifies every installation, and its logistics and project coordination support assists broadcasters in accelerating deployments.
"Domestic broadcasters need the industry's best antennas and supporting infrastructure equipment as they face the challenges presented by the spectrum repack," said Mr. Vanderkerken. "RFS has the technologies, manufacturing capabilities, and design expertise to provide superior total-package broadcast RF systems with unprecedented technological flexibility, and I look forward to being a part of their team to advance its position in the market."
RFS has recently been chosen for high-profile broadcast projects, including innovative solutions for the majority of the TV broadcast deployments at One World Trade in New York City and a Cedar Hills transmission facility near Dallas Texas.
Trademarks: RFS® is a registered trademark of Radio Frequency Systems. All other trademarks are the property of their respective owners.
About RFS
Radio Frequency Systems (RFS) is a global designer and manufacturer of cable, antenna and tower systems, plus active and passive RF conditioning modules, providing total-package solutions for wireless infrastructure.

RFS serves OEMs, distributors, system integrators, operators and installers in the broadcast, wireless communications, land-mobile and microwave market sectors. As an ISO compliant organization with manufacturing and customer service facilities that span the globe, RFS offers cutting-edge engineering capabilities, superior field support and innovative product design. RFS is a leader in wireless infrastructure.
For more information, visit www.rfsworld.com, or follow us on Twitter: www.twitter.com/RFSworld.
RFS Press Contact
Paula Mennone-Preisner
Marketing and Communications Specialist
E-mail: paula.mennone@rfsworld.com
Phone: + 1 203 630 3311
Cell: + 1 203 715 1595
PR Contact
Jordan Bouclin
SVM Public Relations
Email: jordan.bouclin@svmpr.com
Phone: + 1 401 490 9700