628 Series


174-240MHz Sidemount DAB/TV Dipole Arrays

Rev : 02 | Rev date : 18 Feb 2022

PRODUCT DESCRIPTION

These vertically polarized antennas for TV and DAB broadcasting applications are intended for use where low wind loadings are required. They are designed to be side mounted to a pole or tower leg and optional mounting brackets are available for this purpose.
The 628 series are fabricated from stainless steel and will handle up to 2.5kW input power per bay for standard models. Higher power ratings are available on request.
Feed-point radomes are standard for the 628 series.
Multiple element arrays are supplied as a complete package including power dividers and distribution cables. An optional input tuner ensures optimum VSWR performance after the installation as it enables the effects of tower steelwork to be eliminated.
The 628 series can be supplied with up to 6 or more bays as required.

FEATURES / BENEFITS
Rugged construction for maximum corrosion protection
Broadband operation
Multi-channel use
Optional pressurization of the power divider and cable network
Low wind load to minimize tower or mast costs
Vertical polarization
Temperature range -40 to +60°C available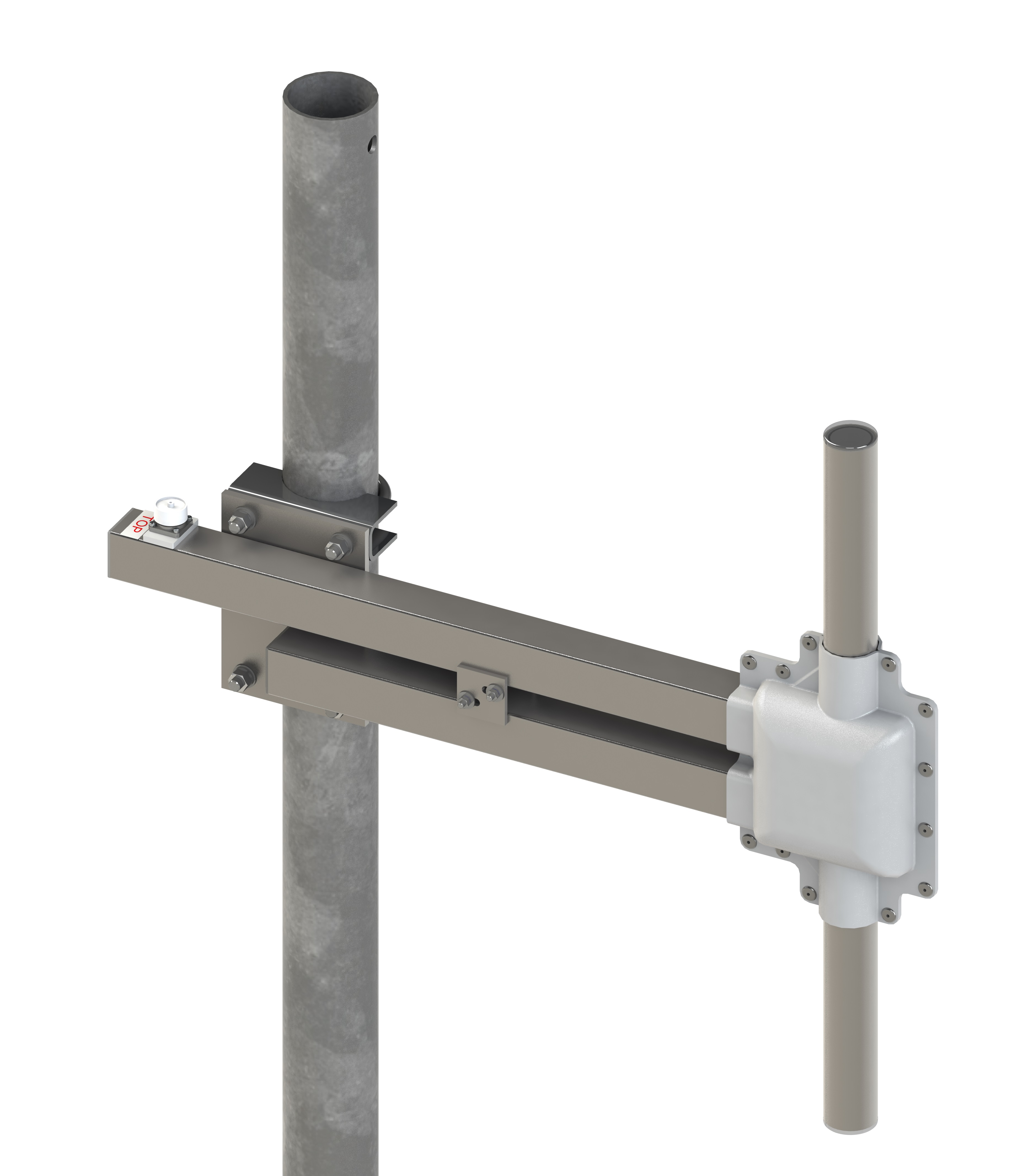 Details

Product Type
Band III (High VHF) TV/DAB Panel Array 628
Electrical Specifications

Antenna Type
Broadband VHF Dipole Antenna
Operating Frequency Range
MHz
174-240
Polarization
Vertical
Azimuth Radiation Pattern
Omnioid
Impedance
Ohms
50
Mechanical Specifications

Material
Stainless Steel
Pressurization

Non-pressurized as standard.
Option to pressurize feed network
Model Number Specifications

Antenna Model
628-1
628-2
628-4
628-6
Number of Bays
1
2
4
6
Nominal Gain (Mid-band)
dBd
1.9
5.1
8.2
10.0
Azimuth Radiation Pattern
[note 1]
Omnioid - refer plot
Return Loss
dB
17
20
Power Rating
kW [note 2]
2.5
5
10
15
Input Connector
7-16 DIN
7/8" EIA Flange
or 1-5/8" EIA Flange
Dimensions (Height or Length)
cm (in)
69.5 (27.4) typical
210 (82.6)
460 (181)
769.5 (303) typical
Dimensions (Width)
cm (in)
6 (2.4)
Dimensions (Depth)
cm (in)
100.8 (39.7)
Mounting (Standard)
mm (in)
Clamping Dia. 43 - 76 (1.7 - 3)
Mounting Type
Side
Effective Area Front (Full Antenna) No Ice

m2 (ft2)
[note 3]

0.08 (0.9)
0.16 (1.7)
0.32 (3.4)
0.48 (5.2)
Wind Load (front)
160 km/h to AS1170.2:2011
kN (lb)
[note 3]
0.1 (22.5)
0.19 (42.7)
0.38 (85.4)
0.58 (130.4)
Weight
kg (lb)
8 (18)
30 (66)
65 (143)
105 (231)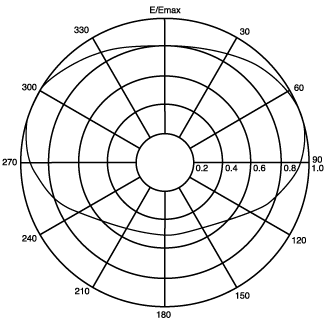 Azimuth Pattern


628 pole mounted array typical spacing
Notes
Note 1 When the antenna is mounted on a mast/tower with a face width of less than 150mm.
Note 2 Input power is limited to 5 kW maximum if a 7/8" connector is used.
Note 3 Wind load calculation is based on 160km/hr wind speed to Australian Standard AS 1170.2:2021. Power divider and network cables are not included in the calculation.