DC618E-HP


Band IV/V (UHF) High Power 3dB Coupler

Rev : 01 | Rev date : 16 Jun 2017

The DC618E-HP is a 3dB directional high power coupler for use in the UHF TV band for transmitter and channel combining.
In transmitter combining it is rated at 120kW average power, while for channel combiners it is ideally suited to combine 2 x 40kW into an 80kW output.
The device has two tandem-connected coupling sections catering for a combined 3.01dB coupling loss from 470MHz to 700MHz.

FEATURES / BENEFITS
Compact for easy integration into equipment.
Very low insertion loss, (lowest for this class).
Highest power rating for size/class.
Two possible mounting configurations.
For use in balanced combiner applications or transmitter power combining.
Patented heat transfer feature.
May be used as a stand-alone splitter.
Flanged and unflanged adaptors available.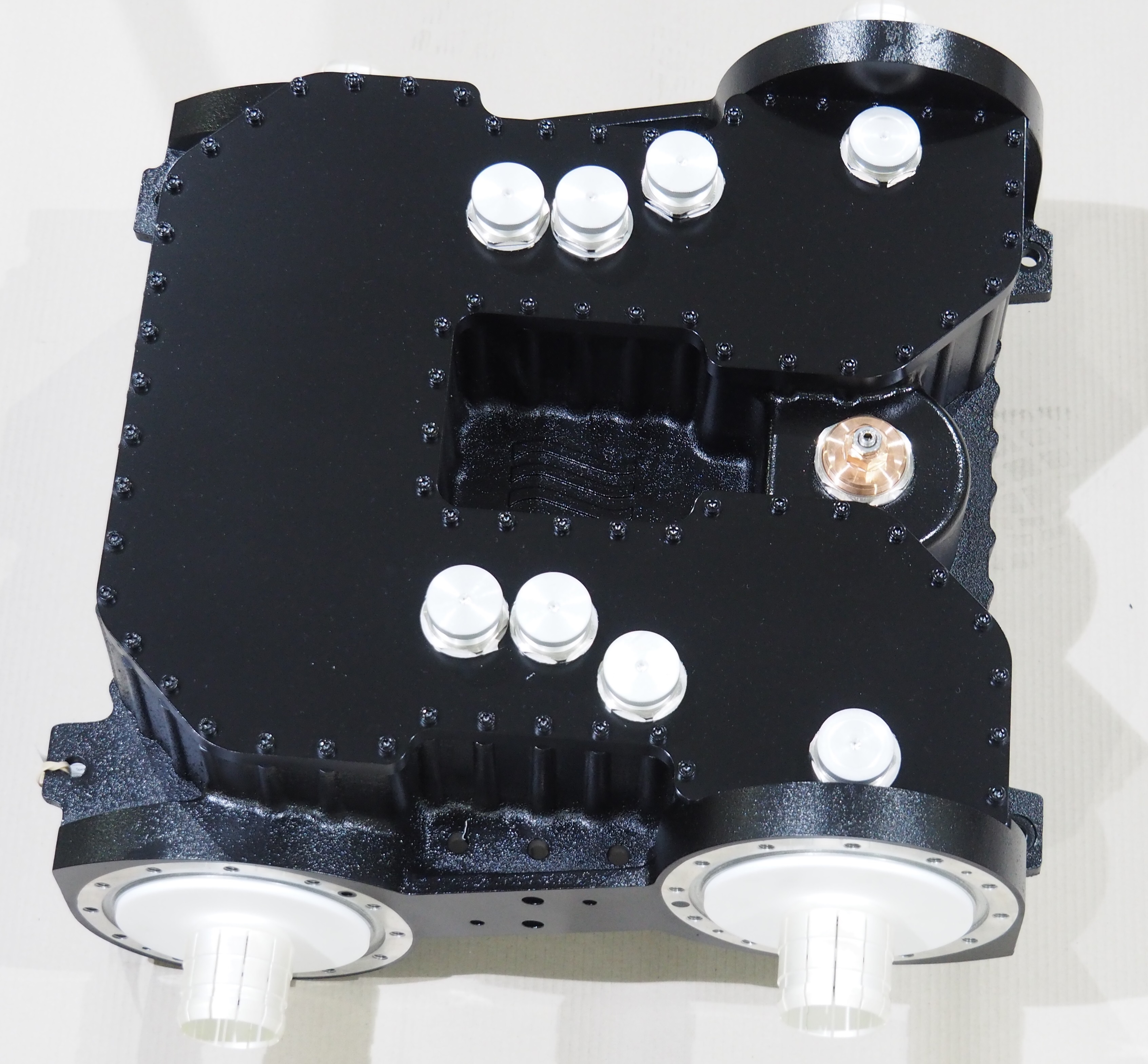 DC618E-HP High Power 3dB Coupler
General Specifications

Product Line
Components
Product Type
Directional 3dB Couplers
Electrical Specifications

Frequency Range
MHz
470 - 700
Frequency Band
UHF Band IV/V
Power Rating
kW
80 (DTV) average at 665 MHz with 15 dB PAR
Power Rating Comments
Output Power (Max)
Input Return Loss
dB
36 over operating channel (with 50 ohm load)
Isolation
dB
32 over operating frequency range
Output Power Split
dB
-3.01 +/-0.25'
Output Phase
degrees
-90 +/- 1
Mechanical Specifications

Standard Connector Size
4 x 6-1/8" EIA Flanged Male