GKA18


UHF TV GRID KIT Antennas
GKA Series

Rev : 01.1 | Rev date : 21 Jun 2017

RFS Parabolic GRID KITS are designed to be assembled into grid parabolic antennas of comparable performance to welded grid antennas.
Grid kit antennas have an important advantage - they can be packed in smaller component level packages, greatly reducing transportation costs, handling and storage problems. Assembly can be carried out with a few basic tools and is easily achieved at remote sites.
Kits contain universal mounting clamps including the panning clamp, but tower mounting tubes are not included. The mounting method allows either horizontal or vertical polarization.

FEATURES / BENEFITS
Extremely rugged mechanical design to withstand high windspeeds (up to 350km/h)
100MHz bandwidth for multichannel applications
Horizontal or vertical polarization
Easy adjustment of azimuth and elevation
Broadband unpressurized feeds, with no trade off in gain slope characteristics
Corrosion resistant aluminium tube reflector, hot dip galvanized mounting, stainless steel hardware.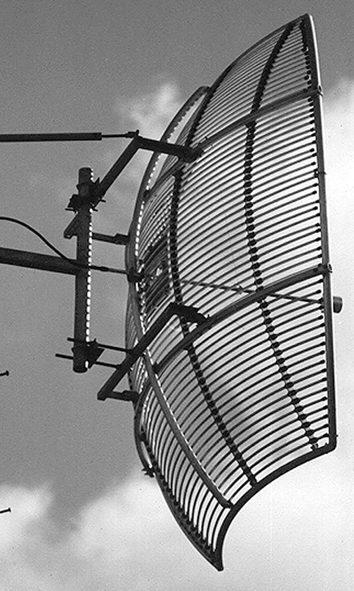 Structure

Product Line
Antenna TV
Product Type
Band IV/V (UHF) TV Grid Kit Antenna
Electrical Specifications

Frequency Range
MHz
526 - 820
Polarization
Horizontal
Vertical
Nominal Gain (Mid-band)
dBd
Upper limit 21.2
Mid band 19.2
Lower limit 17.2
Max. Bandwidth
MHz
100
Return Loss
dB
> 17.7
Power Rating
kW
0.1 (N-Type)
0.5 (7/8" EIA)
Input/Power Rating Comment
Note 4
Min. Front to Back Ratio
dB
21
Side Lobe (max)
dB
15
Impedance (unbalanced)
Ω
50
Mechanical Specifications

Input Connector
N socket (suffix "N")
7/8" EIA flange (suffix "E")
Dimensions (Height or Length)
cm (in)
180 (71) Diameter
Mounting (Standard)
mm (in)
Clamp size 76 - 115mm (3 - 6) OD tube. Note 5
Effective Area Front (full antenna) No Ice
m² (ft²)
1.3 (14)
Effective Area Front (full antenna) with 12.5mm(0.5") Radial Ice
m² (ft²)
1.3 (14)
Effective Area Side (full antenna) No Ice
m² (ft²)
0.7 (7.5)
Effective Area Side (full antenna) 12.5mm (0.5") Radial Ice
m² (ft²)
0.7 (7.5)
Wind Survival Rating
km/h (mph)
350 (217)
Wind Load @ 55 m/sec Front
kN (lb)
2.4 (540)
Wind Load @ 55 m/sec Side
kN (lb)
1.2 (270)
Wind Load Comment
Note 2
Weight
kg (lb)
40 (88)
Packaging Information

Shipping Weight, Kg (lb)
kg (lb)
102 (225)
Shipping Volume
m³ (ft³)
0.72 (25.4)
Shipping Dimension - Length
cm (in)
214 (84.3)
Shipping Dimension - Width
cm (in)
73 (28.7)
Shipping Dimension - Height
cm (in)
46 (18.1)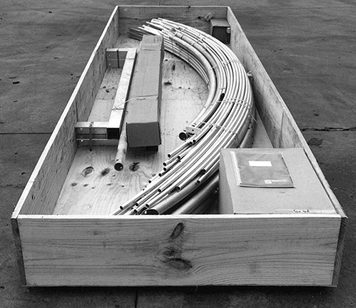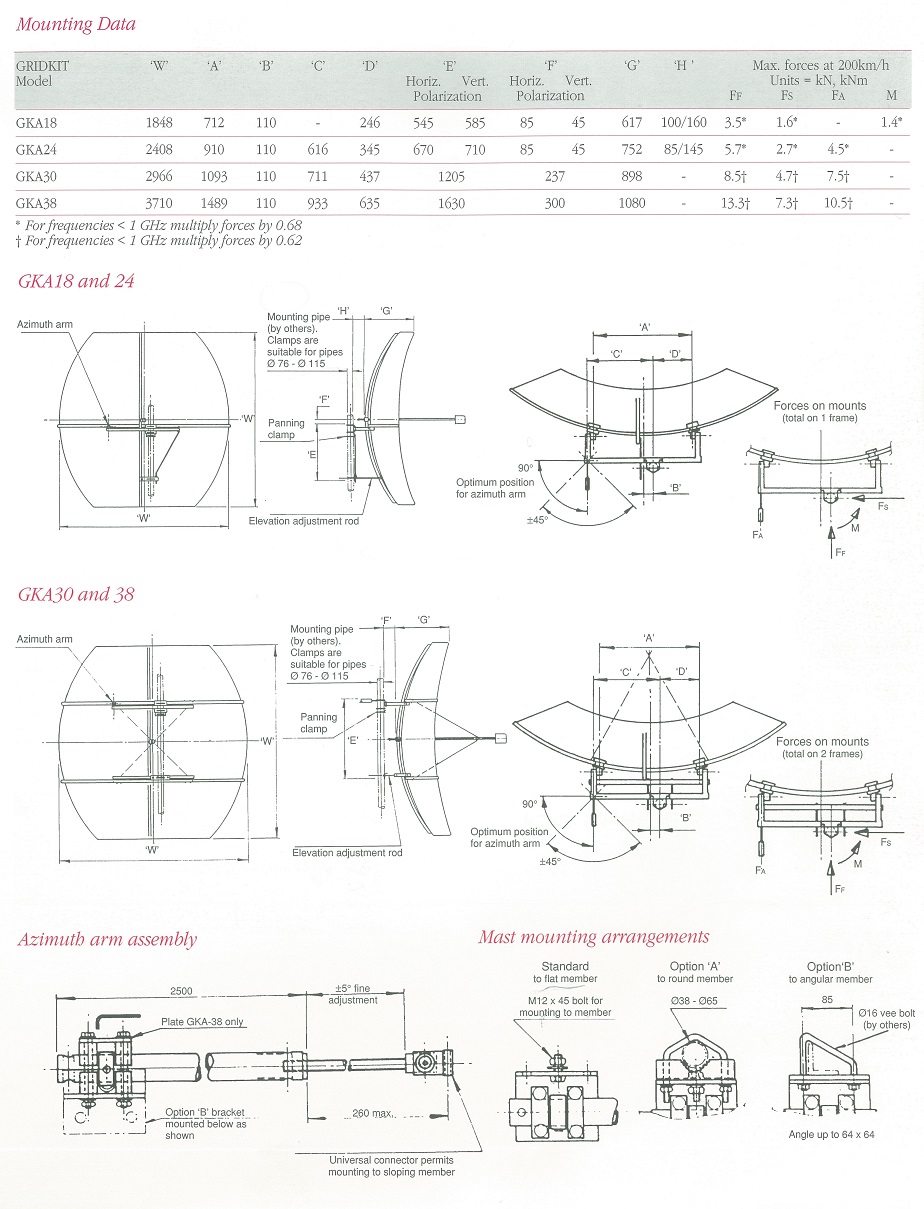 GKA
Notes
Note 1 All grid kit antennas are packed in heavy wood cases.
Note 2 Wind loading calculated in accordance with AS1170:Part 2,""SAA Loading Code - Wind Forces"".
Note 3 Calculated in accordance with AS1664 and AS1250 (minimum safety factor of 1.5 on yield strength).
Note 4 Add suffix to model number ""N"" for N type, ""E"" for 7/8 EIA flange.
Note 5 Fine adjustment in azimuth and elevation on all models is ±5 degrees (min).
Note 6 Lightning protection by direct ground.