HLP330


Horizontal Log Periodic Dipole Arrays 3-30MHz

Rev : 02 | Rev date : 25 Nov 2021

The HLP330 Log Periodic Antenna is a high performance, directional, horizontally polarized antenna designed for medium and long-range communication circuits.

FEATURES / BENEFITS

• Proven, rugged RFS design. Installed in the most demanding locations over many decades.
• Characterized by high gain performance while maintaining an excellent front-to-back ratio.
• Take-off angles are optimised for medium and long-range communication.
• Option of either hard drawn copper or stainless steel antenna elements.
• Virtually ground independent radiation patterns.
• The HLP has been designed for incorporation into multi-element linear arrays or rosette configurations.
• The rugged design of the antenna ensures its suitability for cyclonic regions and wind velocities up to 310km/h (193 mph).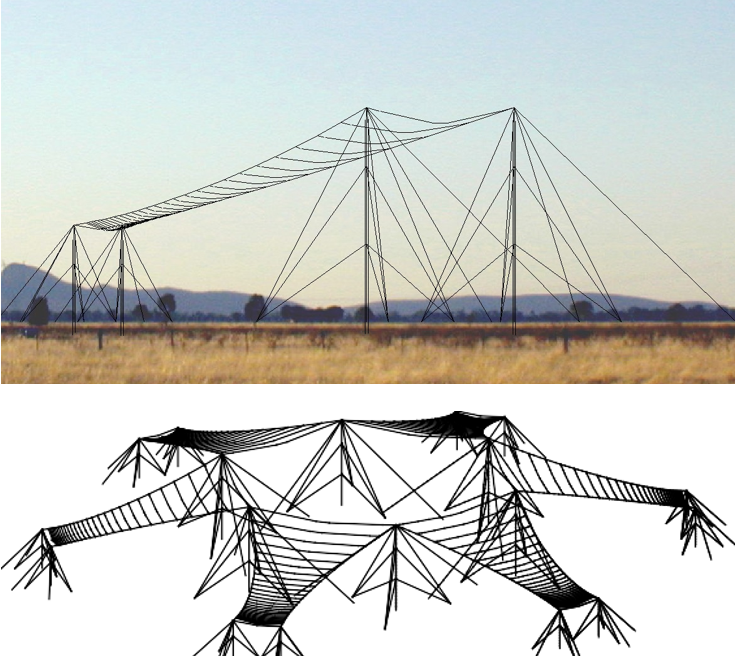 Example of 6 elements sharing common masts in a rosette configuration
Electrical Specifications

Gain
dBi
Up to 13.3, refer to graph on page 2
Polarization
Horizontal
Azimuth Radiation Pattern
Directional - refer plots on page 2
VSWR
<2.0:1 max, 1.5:1 typical
Maximum Power Rating
kW
20 average, 40 PEP
Input Connector
N-type (1kW)
1-5/8" EIA (10kW)
3-1/8" EIA (20kW)
Impedance (unbalanced), ohms
Ω
50
Mechanical Specifications

Wind Survival Rating (no ice)
km/h (mph)
310 (193)
Wind Load Comment
to AS1170:2.2011
Material

Material - Guys
Galvanised steel. Stainless steel option
Material - Mast
Hot dipped galvanised steel