HLPE630


Horizontal Log Periodic Antenna with Enhanced Gain 6-30MHz

Rev : 02 | Rev date : 25 Nov 2021

The HLPE630 Log Periodic Antenna is a high-performance, directional, horizontally polarized
antenna designed for long-range communication circuits.

The HLPE single-layer design provides enhanced gain characteristics without resorting to
complex stacked antenna geometries. The benefits include simplified installation and
maintenance, reduced cost and reduced antenna coupling (when used within multiple
antenna arrays) compared to multi-layer stacked solutions.

FEATURES / BENEFITS
The HLPE series is based on the proven RFS HLP330 antenna design that has been in operation over many decades in a wide range of locations and in harsh climatic conditions.
Improved reliability, faster installation, straightforward maintenance, and reduced cost compared to multi-layer stacked solutions.
Take-off angles have been optimized for long-range communication.
Enhanced gain characteristics. Up to 5.7 dB additional gain at take-off angles typically used for long-range communication compared to traditional HLP330 Antennas.
Constant azimuth beamwidth over the full frequency range.
Very high front-to-back ratio over the full frequency range.
Reduced coupling when used within multi-element linear arrays or in rosette configurations.
The HLPE antennas can be installed in antenna arrays that share common masts. This arrangement enables either multiple communication links from the individual antenna elements or additional antenna gain by operating the Log Periodic Elements as a phased array.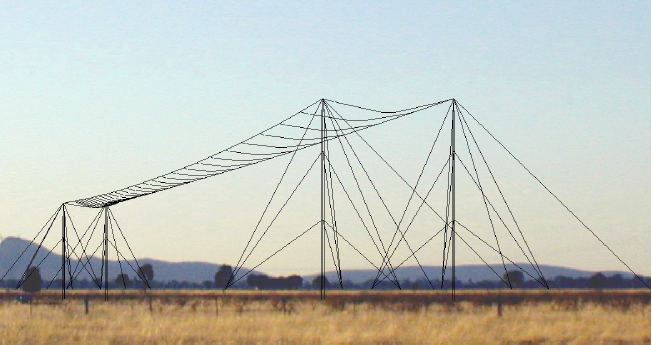 Electrical Specifications

Gain
dBi
Up to 15, refer to graph on page 2
Polarization
Horizontal
Azimuth Radiation Pattern
Directional - refer plots on page 2
Half Power Beamwidth Azimuth
degrees
60
VSWR
<2.0:1 max, 1.4:1 typical
Maximum Power Rating
kW
20 average, 40 PEP
Input Connector
N-type (1kW)
1-5/8" EIA (10kW)
3-1/8" EIA (20kW)
Impedance (unbalanced), ohms
Ω
50
Mechanical Specifications

Wind Survival Rating (no ice)
km/h (mph)
310 (193)
Wind Load Comment
to AS1170:2.2011
Material

Material - Support Mast / Mounting
Hot dipped galvanised steel


Azimuth Radiation Patterns


Elevation Radiation Patterns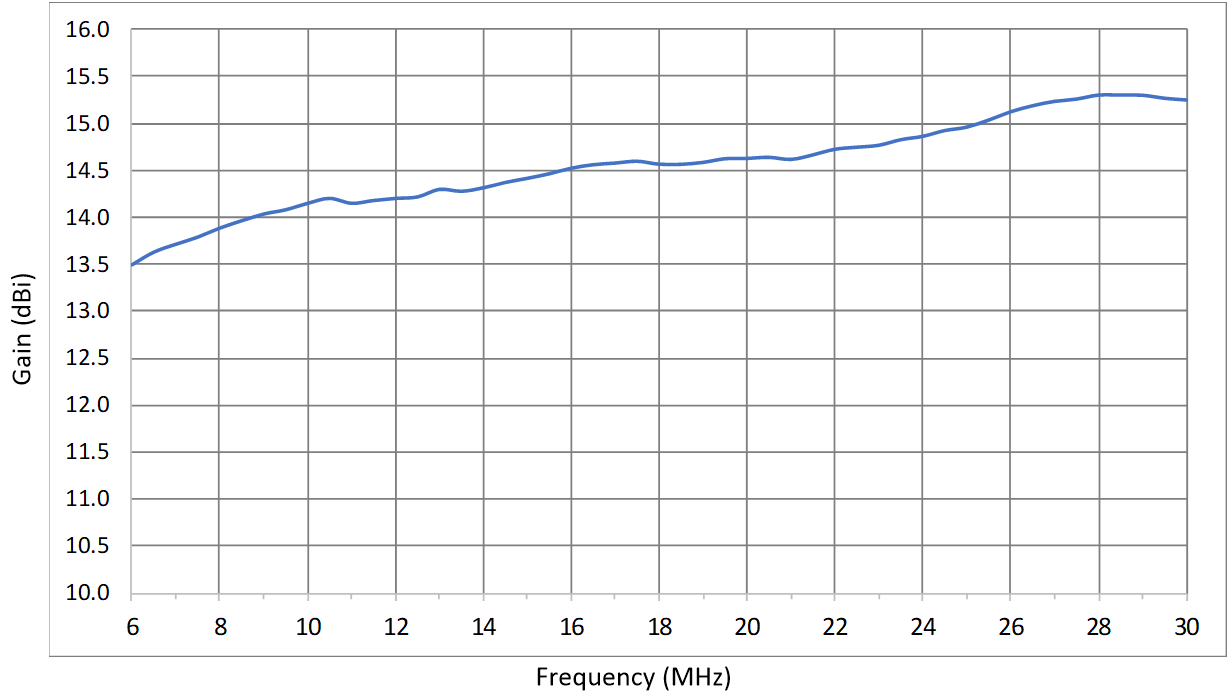 HLPE630 Gain Above Average Ground


HLPE630 Gain Improvement over HLP330
ANTENNA ARRAY OPTIONS
The HLPE series is designed for use as either a stand-alone antenna or as an element in an array of antennas.
When multiple communication circuits in one general direction are required, a linear array can be configured where the HLPE antennas share common rear masts and footings.
When multiple communication circuits in various directions are required, a rosette configuration can be used where the elements point in different directions however still sharing common rear masts.
The HLPE element is designed to provide very high inter-element isolation when used in an array, minimizing the power coupled to transmitters
operating on adjacent elements.
One advantage of the linear array of elements is that a very high system gain can be achieved if each element is fed by a common waveform. In this application, power amplifiers are distributed across the antenna elements. Beam steering is achieved by adjusting the phase relationship between waveforms fed to each element. System gain is increased due to the additional antenna gain and the additional RF power supplied by the multiple power amplifiers.
Using the methods described above, it is possible to instantly reconfigure the array as required for a particular mission. For example, a six-element array could be used for six independent communications channels on different frequencies, or as a very high gain array of six elements (when additional S/N ratio is required), or a combination of the above – for example, three individual communication circuits plus a fourth high capacity circuit using three of the elements configured as an array.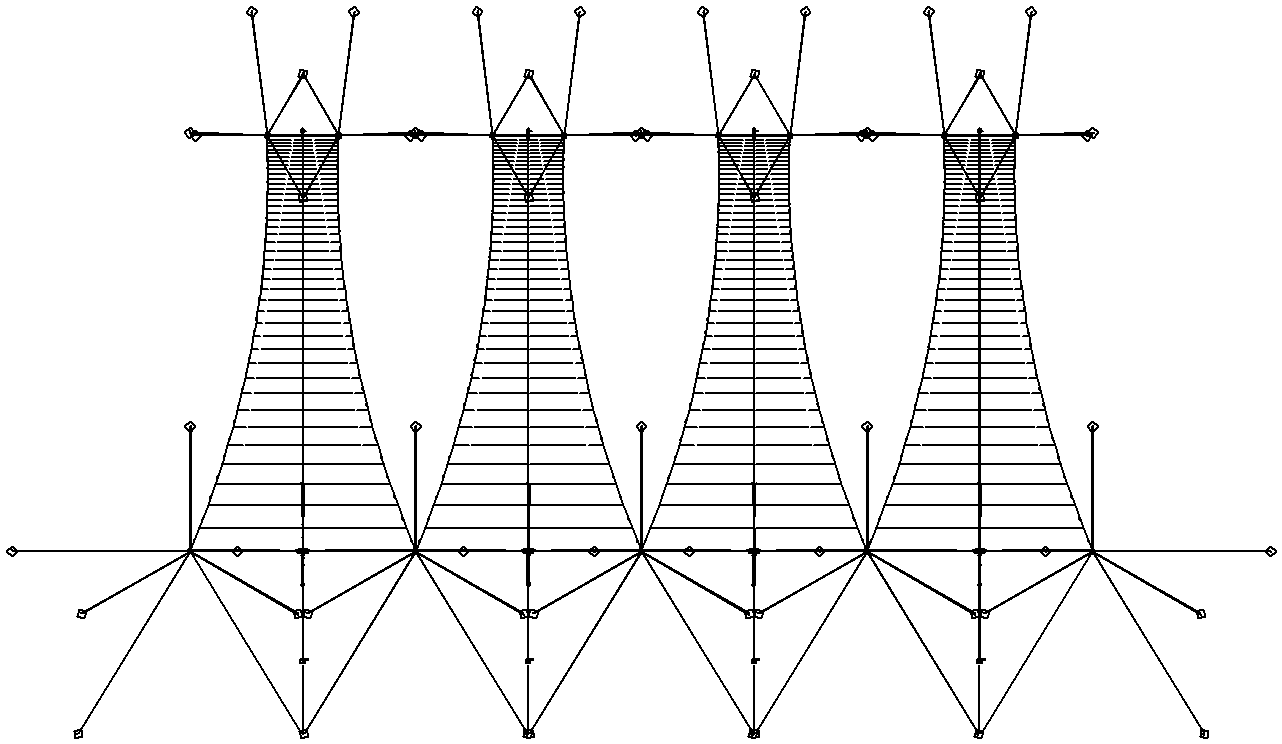 Example of HLPE630 Antenna in a Linear array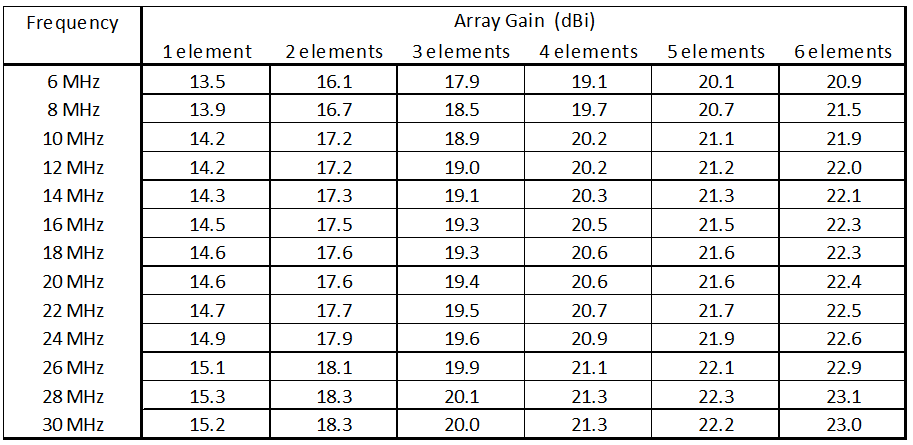 HLPE630 Gain Table for Linear Arrays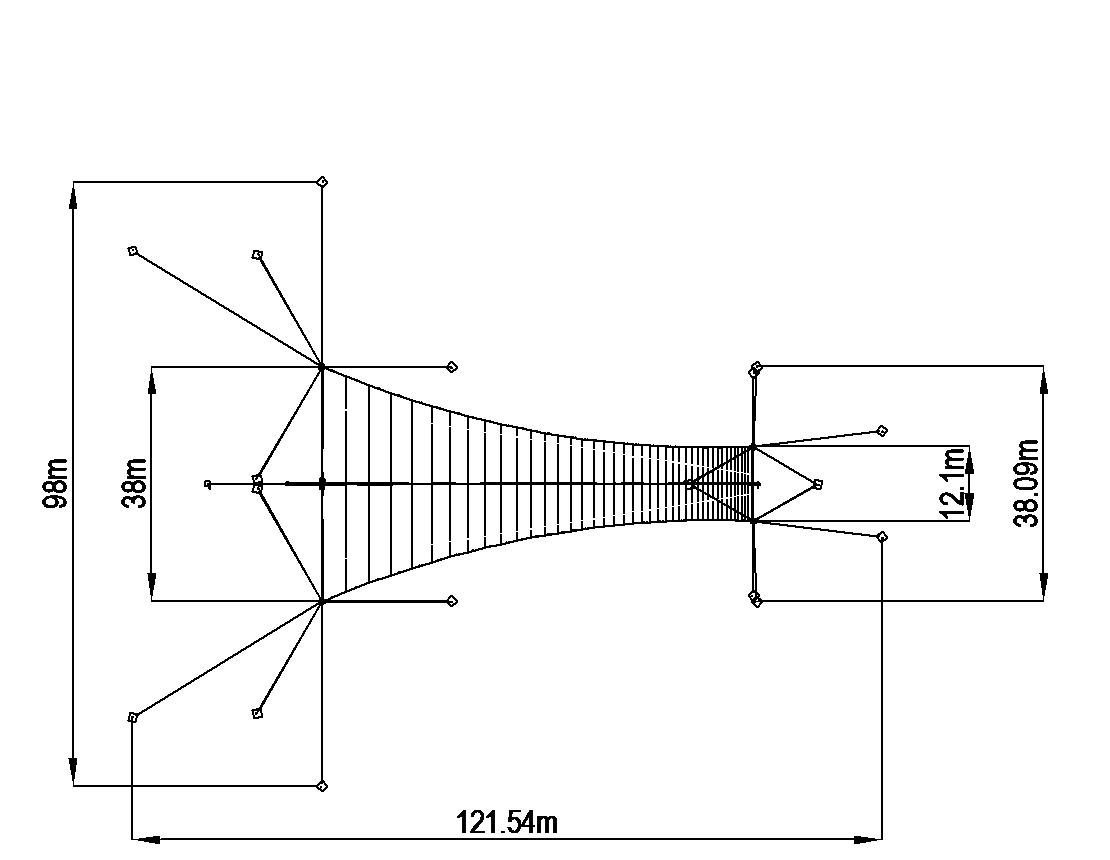 Antenna ground dimensions