LPF31B


FM Low Pass Filter

Rev : 02 | Rev date : 30 Aug 2021
The RFS LPF low pass VHF FM filter provides a minimum of 30dB rejection at 211.4MHz and 45dB at 317.1MHz.
A custom designed structure, this filter is used to create a very sharp cut off rate and to maintain high rejection. The cut off frequency is 110MHz.
High quality material is used leading to high power handling capability and very low insertion loss. The external appearance is aluminium metallic.
With the low pass filter installed, a broadcast FM transmitter can operate safely in co-location with other wireless services.
FEATURES / BENEFITS
12kW power handling capability
Low insertion loss
Sharp cut off rate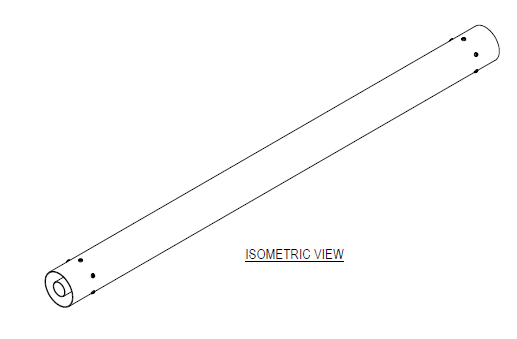 LPF31B Low pass VHF FM filter
General Specifications

Product Type
Band II VHF FM Low Pass Filter
Technical Application
Harmonic suppression
Electrical Specifications

Impedance
Ω
50
Pass Band
MHz
75 - 108
Pass band Return Loss
dB
>25
Pass Band Insertion Loss
dB
≤0.1
Stop band rejection
dB
>30dB @ 211.4 MHz
>45dB @317.1MHz ≤f ≤422.8MHz
Power Handling
kW
12kW ISDB-Tsb (PAR = 10dB) (10 x log (Ppk/Pav)
Mechanical Specifications

Connectors
3-1/8" unflanged
1-5/8" unflanged
(with AD31-16 adaptor)
NAX39D unflanged
(with AD31-NAX39D adaptor)
Dimensions
79.4mm diameter x 1214mm
41.3mm diameter x 1445mm
41.3mm diameter x 1445mm
Temperature Specifications

Temperature Range
°C (°F)
5 to 45 (41 to 113 )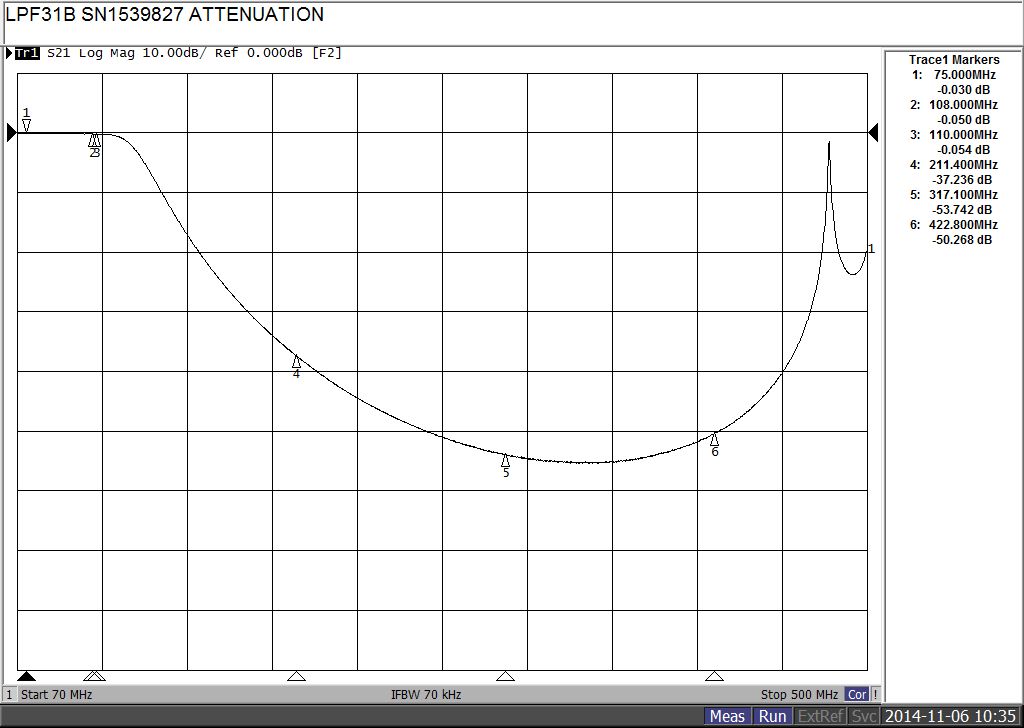 Typical attenuation
Notes
Maximum temperature rise 15ºK
Maximum operating temperature 60ºC