WM330


Broadband Monopole Antenna WM Series 3 - 30 MHz

Rev : 02 | Rev date : 25 Nov 2021

Designed for medium to long distance Omnidirectional operation, RFS Monopoles are vertically polarized and are characterised by a broad frequency bandwidth and low angle radiation patterns.
With high power handling, these antennas provide an economical solution, with long-term reliability and stability of electrical characteristics. Particular attention has been paid to the matching of dissimilar metals to minimise electrochemical corrosion.
Monopole antennas require a radial ground mat system for specified performance. Ground mat kits are supplied with each antenna. The radiator comprises a cage of stranded marine-grade stainless steel wire.
The standard support structure is a guyed triangular galvanised steel mast supported on a heavy-duty ceramic insulator. The insulated tower base is fitted with a horn gap for lightning protection.

FEATURES / BENEFITS
Power ratings from 1kW to 50kW.
Ground mat kits included with each antenna.
Radiators manufactured from marine-grade stainless steel wire.
Triangular galvanised steel mast.
Insulated tower base fitted with lightning protection.
Designed for severe environments, wind rating of 306km/h.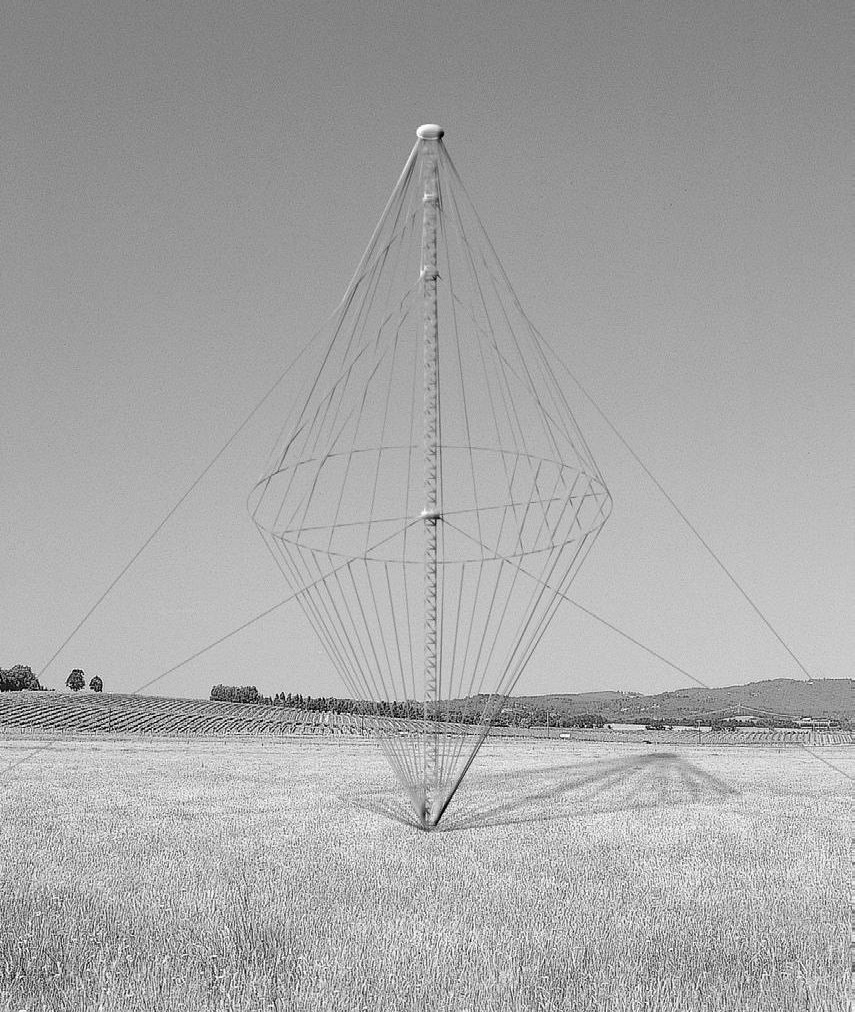 Electrical Specifications

Gain
dBi
refer to graph on page 2
Polarization
Vertical
Azimuth Radiation Pattern
True Omni Directional
VSWR
<2.5:1 Max, 3.0 to 3.15MHz
<2.0:1 Max, 3.15MHz to 30MHz
Maximum Power Rating
kW
Max 50kW average, 100kW PEP (Depending on input connector)
Input Connector
N-type (1kW)
7/8" EIA (10kW)
1-5/8" EIA (15kW)
3-1/8" EIA (40kW)
Impedance (unbalanced), ohms
Ω
50
Mechanical Specifications

Earth Mat Radius
m (ft)
26 (85)
Wind Survival Rating (no ice)
km/h (mph)
250 (155)
Wind Load Comment
See Note 1
Material

Material - Guys
Galvanised steel and heavy-duty fail safe insulators
Material - Mast
Galvanised steel
Material - Earth Mat
64 Radials of 16SWG (1.6mm) Copper wire
PACKAGING INFORMATION

Shipping information
Packed weight [kg]
Packed size [m]
WM330 (less Mast)
400
2.0 x 2.0 x 0.3 and 5.0 x 1.5 x 0.25
MS3-30/34 Mast (25m)
648
1.35 x 0.9 x 3.0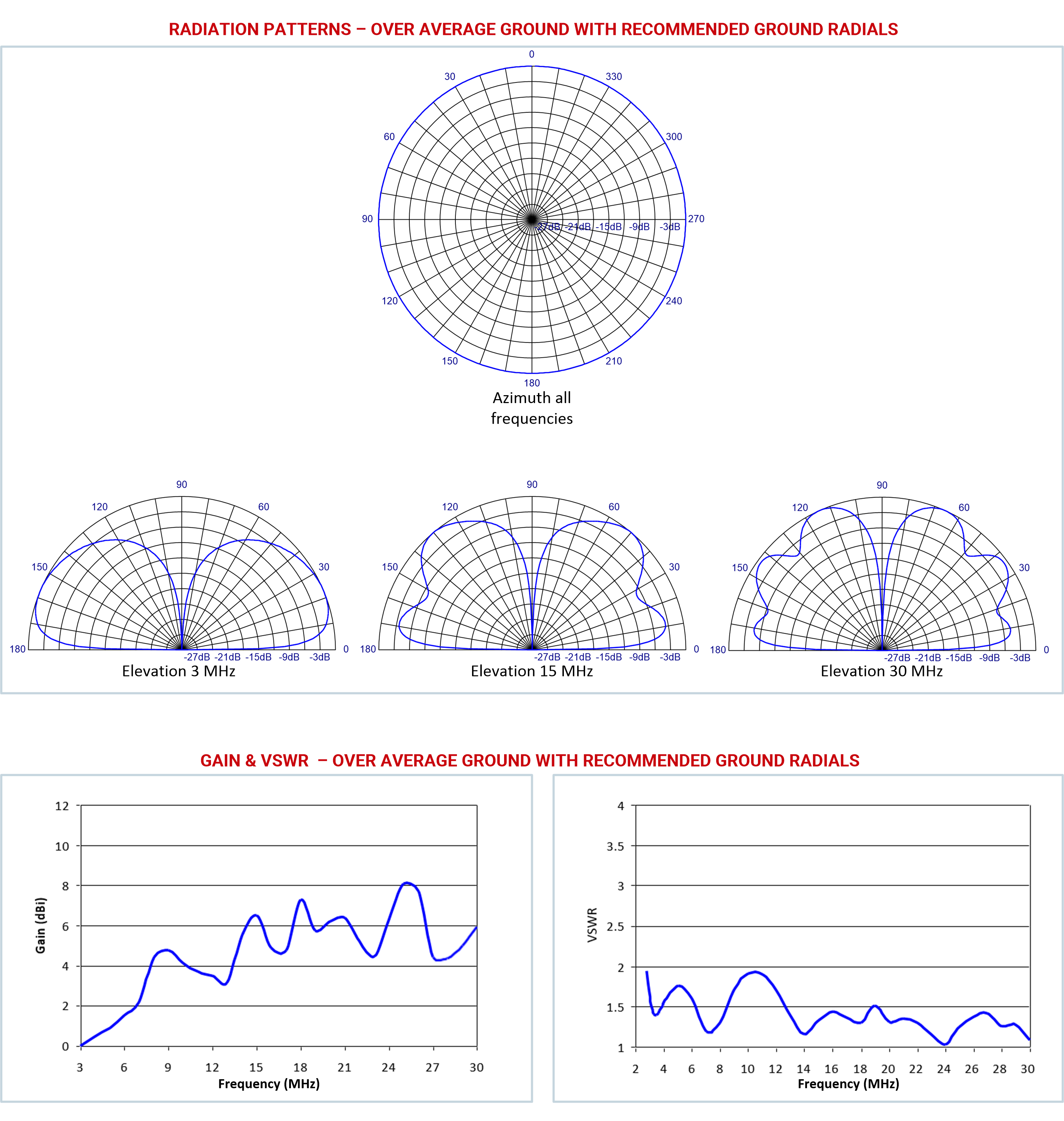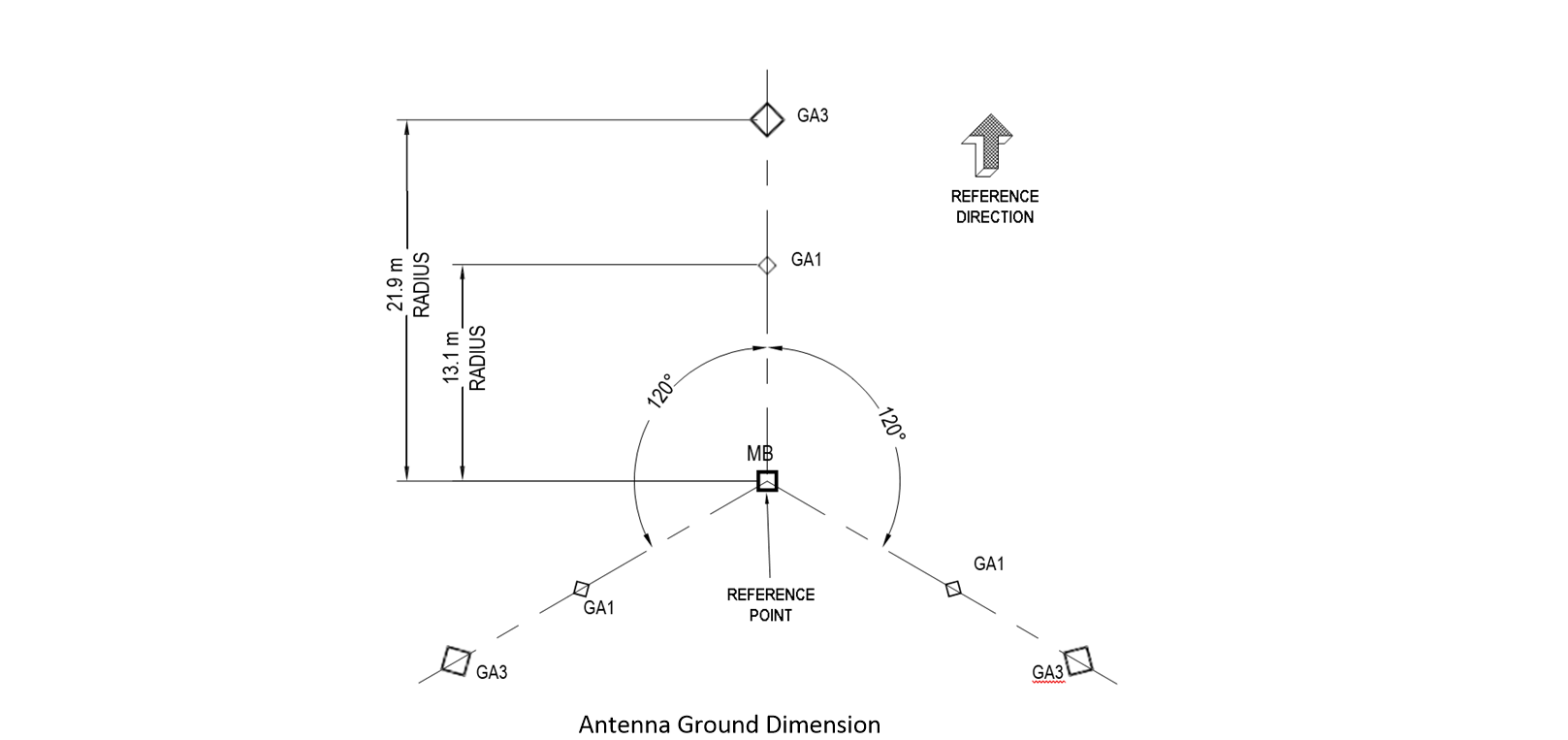 Notes
1. Wind ratings are calculated to Australia standard AS1170.2:2011