EAR-12-S


Grounding Kit, Pre-formed Copper Strap

Rev : I | Rev date : 10 Mar 2021

Grounding Kit Pre-formed Copper strap, for coaxial cable SCF12

FEATURES / BENEFITS
This grounding kit with pre-formed copper strap speeds installation up eliminating the need for a coiling tool.
The grounding kit strap facilitates a proper attachment to the coaxial cable, ensuring that the performance of the coaxial cable is not being compromised.
This kit has been verified by independent labs to withstand the damaging effects of lightning current in excess of 200kA 8/20μs according to MIL-STD-202.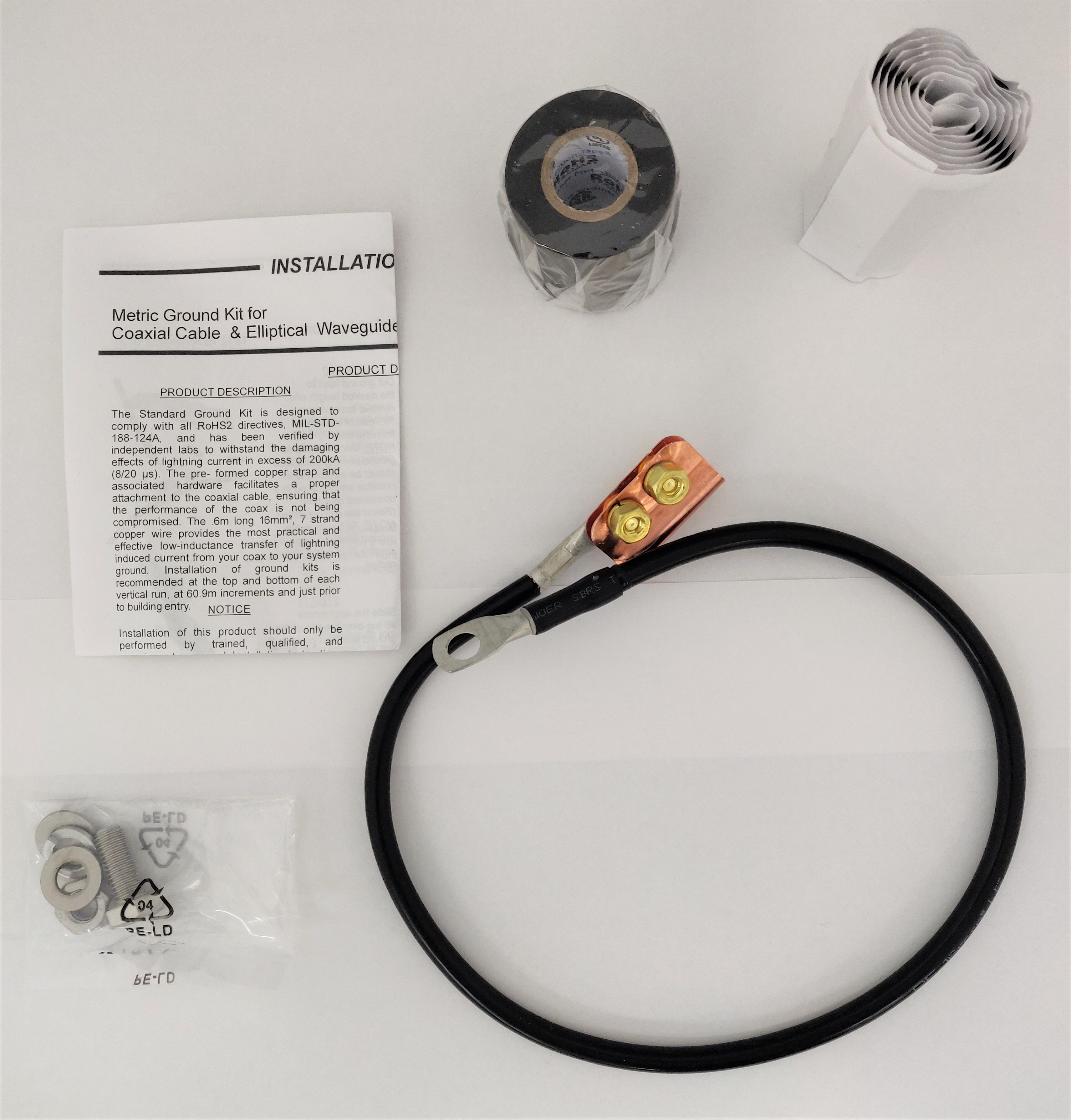 Structure

Product Line
Coaxial Cable Accessories
Type of Grounding Kit
Pre-Formed Copper Strap
Transmission Line Type
SCF12
Cable Type
Superflexible Coaxial Foam Dielectric
Cable Size
1/2"
Mechanical Specifications

Grounding Body Color
Black
Sealing Class
IP68
Temperature Specifications

Operation Temperature
°C (°F)
-50 to 85 (-58 to 185 )
Storage Temperature
°C (°F)
-50 to 85 (-58 to 185 )
Packaging Information

Package Quantity
1