COLD-022


Cold shrink tube, 1/2" to 1-1/4", 1/2" to 1-5/8", 5/8" to 1-1/4", 5/8" to 1-5/8", 7/8" to 1 1/4", 7/8" to 1 5/8"

Rev : H | Rev date : 24 Feb 2017

RFS cold shrink tubes provide a additional sealing of feeder connections.
With the included foam strips a sealing class IP68 is guaranteed
even with scratches on the jacket surface.
The materials are selected for a long-term outdoor use.

FEATURES / BENEFITS
RFS offers a timesaving and easy way to secure a waterproof protection.
No tools are necessary for installation.
The shrinking process is done by simply unwinding a removable core.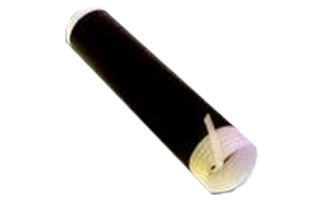 Structure

Product Line
Coaxial Cable Accessories
Product Type
Weather Seal Kit
Coaxial Cable Type
Foam Dielectric
Mechanical Specifications

Mated to Cable Size and Interface
1/2" to 1-1/4", 1/2" to 1-5/8", 5/8" to 1-1/4", 5/8" to 1-5/8",

7/8" to 1 1/4", 7/8" to 1 5/8"

up to and including 7-16 DIN connectors
Color
Black
Material
Cold shrink tube: Made of EPDM rubber
Foam strips: Made of self bonding Foam PE
Sealing Class
IP68
Length
mm (in)
330 (13)
Temperature Specifications

Operation Temperature, °C°F)
°C(°F)
-50 to 100 (-58 to 212 )
Storage Temperature
°C(°F)
-50 to 100 (-58 to 212 )
Packaging Information

Package Quantity
1