FTOOL-E400618


Flaring tool for Heliflex cable HCA 400-50 to 618-50

Rev : D | Rev date : 03 May 2023

The flanging tool consists of a basic tool and an additional insert (DIE).

Depending on the cable size the basic flanging tool must be ordered together with an insert.

FEATURES / BENEFITS

RFS supplies trimming tools for fast, correct stripping of air dielectric cables with corrugated outer connectors.

These tools can be used in the factory or in the field to reduce the assembly time.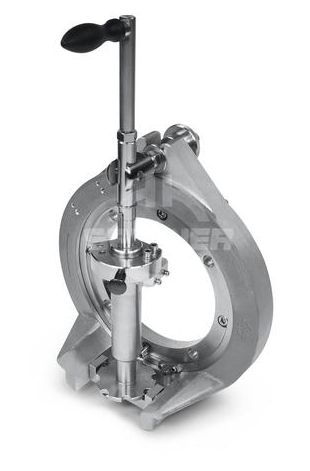 Structure

Product Type
Flaring Tool
Transmission Line Type
HCA400-50, HCA495-50, HCA550-50, HCA618-50
Coaxial Cable Type
Air Dielectric
Accessories

Spare Part / Useful Accessories
Flaring die for the Basic Tool HCA 400-50 (HCA318-50) : FDIE-E400
Flaring die for the Basic Tool HCA 495-50 (HCA418-50) : FDIE-E495
Flaring die for the Basic Tool HCA 550-50 (HCA500-50) : FDIE-E550
Packaging Information

Package Quantity
1