78EIA-HCA158-001


7/8" EIA Connector for 1-5/8" Coaxial Cable, Gas Barrier O-ring sealing, Brass/Silver

Rev : B | Rev date : 03 May 2023

Radio Frequency Systems line of high performance coaxial cable connectors are designed specifically to provide the highest quality connector-cable interface while simplifying and speeding up the attachment of connectors to HELIFLEX® coaxial cables. RFS connectors are fully tested for mechanical and electrical compliance specifications. They are available in all popular cable sizes in a variety of mating interfaces. To join two cables with EIA connectors, two identical socket connectors are installed on either end of the cables to be joined, and a coupling element is used to make the connection of the center conductor. The coupling element must be ordered separately with the exception of the S-Line male versions that have a captivated coupling element. Connectors are available in sizes matching the nominal cable size. EIA connectors provide optimal power handling for the complete transmission line system.

FEATURES / BENEFITS
Solderless - Captivated spring finger contacts permit quick, easy and precise solderless installation utilizing only basic hand tools. Avoids the high impedance risk associated with soldering.
Corrosion-Proof Silver Plated Contacts - Featured even on standard connectors. Provide improved contact resistance and lower intermodulation.
Outstanding Electrical Performance - Metal to Metal contact between cable and connector - no plastic parts used. Secure connection highly resistant to pull-off or twist-off provides long-term mechanical integrity. Resistant to intermodulation after temperature cycling.
Easy to Install - No special tools needed. Only basic hand tools required. No additional costs to the installer.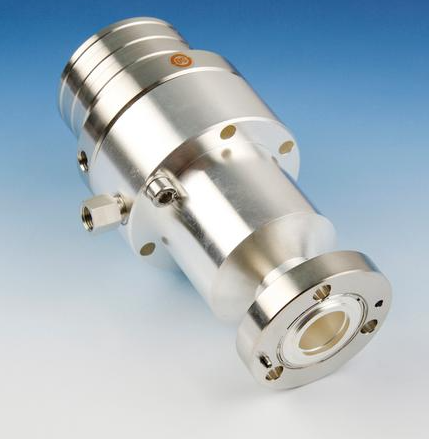 Connector 7/8" EIA
General Specifications

Transmission Line Type
Coaxial Cable
Cable Size
1-5/8
Cable Type
Air Dielectric
Model Series
HCA158-50 Series
Connector Interface
7/8" EIA
Connector Type

Gas Barrier

Sealing Method

O-ring

Gender
None
Mechanical Specifications

Plating Outer/Inner
Brass/Silver
Length
mm (in)
105 (4.14)
Outer Diameter
mm (in)
63 (2.5)
Inner Contact Attachment
Threaded
Outer Contact Attachment
Tab Flare
Accessories

Wrench size front
mm (in)
29 (1-1/8)
Wrench size rear
mm (in)
58 (2-1/4)